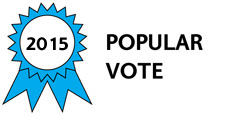 Using a responsible mix of science, engineering, technology and nature, we have designed a Smart Aquaponic Greenhouse system that can not only deliver produce and fish, but can also provide compost, clean energy and clean polluted water bodies. Our design is environmentally conscious and robust in performance and sustainability.
Aquaponics is the mix of aquaculture (fish farming) and hydroponics, whereby plants are grown without soil, and instead derive their nutrients directly from the "dirty" fish water. With customized software and unique approach, we are maximizing this potential to do more than just grow food, and because this system is placed in a greenhouse that's largely computer controlled and managed, the productive capabilities of our design far exceed anything traditional agriculture can produce.
We aim to break down the barrier of food production and distribution, enabling even the most remote of regions to be producers. We tackle food security in the most fundamental of ways, giving people the capability to grow locally, and because of our Smart design characteristics, our systems will be able to do their job virtually anywhere in the world, regardless of the climate.
Also, a CFS facility will be as much a teacher as a producer. Our software concept, the brains of the building, will be a tutor. The goal here is to allow people who have no knowledge whatsoever to be able to run the building effectively, and over time, through hands on experience and built in training via the software platform, they will eventually get "PhD" level educations on the various disciplines that make up a CFS facility.
Traction and networking is vital to our work, and we've worked hard on that end as well. In October 2014, we were invited by the United Nations FAO Director-General Jose Graziano da Silva, via the Private Sector Mechanism (PSM) of the Committee on World Food Security, to participate in the 3rd FAO Private Partnerships Meeting in Rome, Italy on October 15th, 2014. Discussions were on partnerships with the FAO, member entities, and policy with regards to enhancing support for smallholder farming operations, improving food security and reducing food waste and loss. We are now formal Delegates of the UNFAO PSM and will be returning in May for the annual meeting to further our goals.
In February 2014, we had meetings in Phnom Penh, Cambodia. This business trip was to meet with His Excellency Soubert Son and some of his contacts. Mr. Son is the Advisor to the Khmer Foundation for Justice, Peace and Development and High Privy Councilor to His Majesty the King of Cambodia. This week long trip resulted in three formal Letters of Interest.
We are always working to advance our work, and this competition will enable us to accelerate the software development process.
Awards

2015 Top 10 Most Popular
Voting
ABOUT THE ENTRANT

Team members:

Douglas Mallette - Founder and President/CEO
Carlo Dandridge - Vice President
Dave Oswald - Aquaponic Specialist
Neil Desmond - Computer Scientist
Sándor Nyerges – CNC Fab & Mach / Elec Eng
Habiba Ali – African Affairs Advisor (Nigeria)
Alex Nuwagaba – African Affairs Advisor (Uganda)
$ali Enjavi – IT / Website Management
Marty N. McCrea, MSTC - Tech Commercialization
*Lakesavers LLC (Partner - Water Body Restoration)

Number of times previously entering contest:

1

Douglas is inspired by:

The human thirst for knowledge and advancement, especially via the sciences, inspires me to use those advances for human concern. What is the point of all this amazing capability if we don't try to improve life with it? That question is what motivates me and my team forward, bringing our collective knowledge and capabilities together to create something that can positively affect people around the world.

Software used for this entry:

Custom