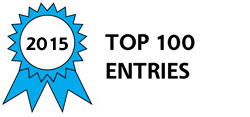 Why do we turn on the lights when it's sunny outside? For many of us, artificial light has completely replaced natural light. Lighting can account for up to 50% of building electricity consumption, and up to 56% of energy bills in offices.
Artificial light is not only costly for us and for the environment, it prevents us from using a natural and abundant resource: sunlight. ECHY has the solution.
Our unique technology captures, transports and diffuses daylight inside of buildings, providing constant, high-quality lighting.
HOW IT WORKS:
1. A panel of Fresnel lenses, fixed on to a tracker, concentrates daylight. On each of our panels are fitted our own concentration module (0.5m2).
2. Once concentrated, fibre optic cables transport the light inside.
3. The light is then diffused, using a bi-source lamp (solar +LED), so that in the case of insufficient sunlight, LEDs automatically take over.
We source every part of our technology from trusted suppliers (namely in France and Spain), and, unlike our 2 global competitors, we deliver the fibre optic cables separately from our panels.
So far, ECHY has been installed in Carrefour Supermarket, La Poste Immo, Ecole des Ponts ParisTech and SETEC International. We have equally partnered with Philips to design together a hybrid lighting system. We are supported by some of the biggest companies in Europe, and can therefore guarantee trust and protection to our clients.
The first version of our technology, named ESCHYSSE, was launched at the end of 2013. We have now, in 2015, developed a second version of this product, named ECHYNOXE. This new version, for the same price, is twice as efficient.
We have also developed a range of fibre optic luminaires, including a virtual window which, using a camera positioned on the roof, diffuses a real-time image of the sky. Our technology was officially patented in France in December 2012 and is now recognised internationally.
Studies have shown the overwhelming advantages of diffusing daylight. Artificial light incites stress, disrupts sleeping patterns and harms our cortisol levels. Exposure to daylight is a vital component of human biological cycles; it has been shown that diffusing daylight can increase productivity and creativity by up to 15%.
Our objectives have always been to diffuse the largest amount of natural light possible for the best price, using long-lasting technology which is equally 100% recyclable. Currently, our technology diffuses 7 times more light than our main competitors, and at half the cost.
The product ECHYNOXE will be available on the market in September 2015. ECHY has been, since its beginning, dedicated to R&D. We plan to develop a new version of our product each year; focusing on improving the installation, cost and output of the system.
Awards

2015 Sustainable Technologies Category Winner
2015 Top 100 Entries
Voting
ABOUT THE ENTRANT

Team members:

Stephanie le Beuze
Florent Longa
Quentin Martin-Laval

Stephanie is inspired by:

We are inspired by our research in diffusing the maximum amount of natural sunlight inside of buildings. We are committed to sustainable development as well as health and well-being.