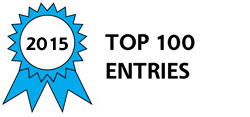 We are developing a sophisticated electric-assist vehicle idealized for network sharing in urban and suburban areas. This vehicle, dubbed "VeloCar", is sustainable by utilizing battery power, human power, solar power, and regenerative braking.
The VeloCar will be fully enclosed to protect the user from inclement weather. Furthermore, it includes cargo space which provides practical functionality for running errands. The VeloCar is designed to replace an auto-mobile, not a bicycle. However, it overcomes the shortcomings of a bicycle with all-weather use, lockable cargo space, and anti-theft provisions.
The sharing service will provide a non-car personal transportation alternative and will be offered at an attractive price by comparison to any conventional car share. Our operating zones will be inter-neighbourhood in urban and suburban cores. Our unique vehicle design and uniform VeloCar fleet will position our service as a highly visible consumer brand. Users will have the ability to sign up online and ride within a few minutes using their smartphone, thereby eliminating the need to wait for a key fob or access card to be sent in the mail. This healthy, active, and environmentally-friendly mode of transportation will be available to anyone over the age of 18.
VeloCars have been legally classified as a bicycle, so no driver's licence will be required. It will also allow for the vehicles to be operated in bicycle lanes, which allows the user to bypass rush-hour traffic.
Awards

2015 Top 100 Entries
Voting
ABOUT THE ENTRANT

Name:

Andrea Latelladuboyce

Team members:

Kody Baker
Jonathan Faille
Sean Boyd
John Stonier
Ben Cornwell-Mott
Jeffery To
Manny Lee
Andrea Latella-DuBoyce
Sigrun Murr

Software used for this entry:

Autodesk Inventor