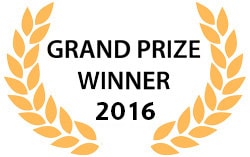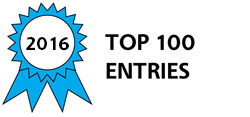 The problem we're trying to solve is that currently Tractor-Trailers get 6.5 miles per gallon - and spend (on average) $48,000 per year on fuel (per tractor). The trucking industry spends $150B per year on fuel in the U.S., and 6.2% of all U.S. emissions come from trucks.

We (Hyliion) - hybridize the trailer portion of the tractor-trailer combination – saving over 30% on fuel. Our system uses regenerative braking to capture power when the trailer is slowing down or going down hill, and reuses that power to help the truck-trailer up hills. Our system installs in 23 minutes.

We lease our solution to fleets for $500 / month / truck. The average truck will save $1,300 per month using our system; therefore, netting the fleet $800 / month / truck positive cash flow. In the U.S. there are 6 million trailers that fit our solution, while in the rest of the world that number grows to 24 million. Globally our distribution partners include Goodyear's 2,300 FleetHQ, and in Europe our distribution partner is Agility Logistics.

A secondary revenue stream is our data analytics package. We will know exactly what is going on with the trailer (including location) at any given time. We can determine location, driver behavior, loading vs unloading, and we even have the capability of preventing theft by locking up a trailer's rear wheels when notified. Finally, the DOT has told us that because we now offer an increased level of stability control on the trailer itself, we (Hyliion) have the capability of reducing 'jack-knifing' accidents by over 50%.

The Climate Action Plan and the recently imposed standards by the Obama Administration require tractor-trailers to achieve a 20% reduction in fuel consumption and emissions by 2018, and that all trucks built after 2021 be 24% more fuel-efficient than an equivalent truck built in 2018. Being equipped with the Hyliion system would easily meet these standards.

Reducing fuel use in business-purpose trucking by 30% with the Hyliion system will result in a 10% decrease in emissions from transportation, a 2% reduction in the US's total energy usage, and a 2% reduction in overall carbon emissions. It would also result in 150m fewer metric tons of CO2 in the air (per year), and an overall 10% reduction in total transportation emissions – all the while SAVING MONEY on fuel.
Product Video = https://www.youtube.com/watch?v=hT9ytna5w90
Driver Interview = https://www.youtube.com/watch?v=mPZSjfCgwiQ&feature=youtu.be
Robert Scoble Interview = https://www.youtube.com/watch?v=oHF2mMQiZys&feature=youtu.be
Awards

2016 Grand Prize Winner
2016 Top 100 Entries
Voting
ABOUT THE ENTRANT

Team members:

Thomas Healy, RF Culbertson, AJ Emanuele, Morgan Culbertson, Wilson Sa, Pam Culbertson, Chad Saylor, Len Kulbacki, Eric Weber, Adam Faris, Kim Kasee, Roger Richter, Jared King, Phil Aufdencamp, and Tim Gehring, Hyliion, Pittsburgh, PA, USA

Robert's favorite design and analysis tools:

Mat Lab, Autonomie, & Excel

Robert's hobbies and activities:

Finance (Capital Markets), Music, Aerobics

Robert belongs to these online communities:

Barrons, SimplerOptions, StockTwits,

Robert is inspired by:

Easy to explain / easy to use.

Software used for this entry:

Mat Lab