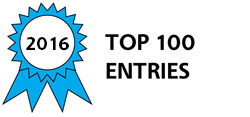 Castrol reinvents the oil change with NEXCEL: the revolutionary technology that makes oil changes quick, smart and simple.
The NEXCEL system is a sealed oil cell that contains both the engine oil and the oil filter, which means it can be easily removed and replaced by hand, a process that takes just 90 seconds. The sealed oil cell ensures that used oil is collected and handled safely facilitating enhanced recycling and reuse of the waste oil into high quality lubricants through a dedicated re-refining process. For the road cars of tomorrow, NEXCEL aims to provide three benefits:
1.Reduced tailpipe carbon dioxide emissions
2.Simplification of vehicle servicing
3.Improvement of vehicle environmental sustainability
Emissions: Castrol has demonstrated that NEXCEL delivers a reduction in carbon dioxide emissions on modern engines through improved thermal management (SAE Paper 2016-01-0892, Reduction of CO2 Emissions through Lubricant Thermal Management During the Warm Up of Passenger Car Engines). Additionally, the technology paves the way for a new generation of precision-engineered engine oils delivering further engine performance and carbon dioxide benefits.
Servicing: NEXCEL makes the oil change super quick and clean for workshops, allowing them to offer more flexible and convenient service options to customers. The new technology allows your oil to be changed in around 90 seconds, more than 13 times faster than a conventional oil change of 20 minutes. The sealed system ensures no spillage of used engine oil resulting in improved safety for technicians servicing the vehicles. Moreover, it does away with the requirements for a large and often dirty tank for bulk storage of used oil at workshop premises.
Sustainability: After use, the Oil cells are collected, avoiding wastage of used oil. This oil can then be re-refined back into high quality lubricants. The NEXCEL oil cells are designed from materials that will enable them to be re-used up to five times. A resilient engineering thermoplastic has been utilised in the design that enables scalable manufacturing in line with the requirements of the automotive manufacturing industry. Furthermore, the oil cells are capable of being fully recycled at the end of their useful life. If NEXCEL were fitted onto every car in the world today, it would save more than 200,000 road tankers of virgin oil from being produced, every year.
The NEXCEL system, which includes the oil cell, oil cell dock and lubricant, is integrated into vehicles at the design stage. Currently the system is fitted as standard in the new Aston Martin Vulcan track-only supercar. Road cars fitted with NEXCEL are expected to go into production within five years.
Testing and installing NEXCEL on a low volume car like the Vulcan is an important milestone in development of this innovation and has allowed the oil cell's development to be accelerated. This increases the likelihood of faster and deeper mass market adoption. Castrol is currently in discussions with many other vehicle manufacturers ranging from passenger car to the larger scale heavy duty and off-highway sectors.
Awards

2016 Automotive/Transportation Category Winner
2016 Top 100 Entries
Voting
ABOUT THE ENTRANT

Team members:

The Castrol innoVentures Nexcel Team:

Krishan Arora,
Mike Baker,
Glenn Barber,
Peter Brett,
Ross Dewhurst,
Melvyn Dover,
John Gamston,
Steven Goodier,
Annie Leeson,
Vincent Panel,
Marc Payne,
Ben Russell,
Alessandra Scotese,
Oliver Taylor,
Julian Von Thungen-Reichenbach-Evans,
Chris Wilks,
John Ward-Zinski,
Roy Williamson

Software used for this entry:

Matlab, Comsol, Simulink, JMP, SolidWorks, Aimesim