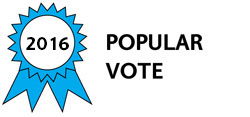 First we made a fire-proof cabin that layer fill with air in an airplane as like swimming tube. Cabin is made from fire-proof cloth material. Inside the cabin, a belt is attached to the cabin wall like roller coaster belt. This belt helps to prevent any harm to passengers.
Then attach spring in all outer area for use as shock absorber to prevent damage/casualties of passengers.
When the pilot realizes that the plane is now going to crash, he alarmed quickly and said all passengers to go inside this cabin and tied up with belt tightly.
If plane crashes and hits down on the earth, minor human causalities happen due to this shock- and fire-proof cabin.
Awards

2016 Top 10 Most Popular
Voting
ABOUT THE ENTRANT

Type of entry:

individual


Number of times previously entering contest:

1

Manoj is inspired by:

Inspired by vehicles accident in hills.

Software used for this entry:

paint