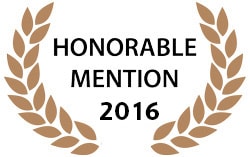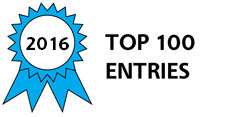 The InSpec Snapshot Surface Gauge is a compact, vibration-immune 3D surface measurement system with micrometer-level vertical and lateral resolution for measurement of precision machined components. By allowing rapid, accurate, in situ quantification of critical features and defects, millions of dollars can be saved through elimination of erroneous part rejection or mistaken acceptance of failing components.
Most 3D measurement systems acquired data sequentially over several images, which makes these methods susceptible to jitter and vibration. 4D Technology uses patented polarization-based methods to acquire all data in a single frame, providing accurate, vibration-immune 3D measurement capability on rough, shaped surfaces while maintaining micron-level resolution. This allows manufacturers to rapidly assess surfaces to a much greater degree than previously able, quantifying acceptable deviations and defect characteristics to improve part lifetime and manufacturing yield.
Current shop-floor inspection techniques lack necessary accuracy and lead to overly cautious waste of components. Precision inspection systems, meanwhile, are confined to metrology laboratories and thus are unsuitable for rapid part disposition. InSpec, however, allows for inspection of pits, scratches, corrosion and other surface imperfections in locations where off-line inspection is costly and, in many cases, not feasible.
InSpec allows for in situ inspection of components utilized in many industries, but in particular turbine engine manufacture and service for aerospace and defense. InSpec can be handheld for accessing tight corners or reaching across large surfaces. A single cable and tough ABS case make it rugged enough to withstand everyday use in a lab, in the field or on the factory floor. In a workstation configuration it is fast and easy to obtain quality and process control data. Mounted on a robotic manipulator, InSpec can be used to acquire multiple measurements of complex part geometries.
The included control and analysis software provides an intuitive interface that automatically captures 3D surface data and then finds critical features. Feature height, volume, area, slopes and location are all reported in real time. Data transfers seamlessly to quality control systems for fast pass-fail analysis.
InSpec enables greatly enhanced process control for the current and next generation of precision machined parts across many U.S. industries, including automotive, aerospace, medical devices and implants, and general additive manufacturing. The absence of high-precision, in-situ metrology has restricted manufacturers from applying real-time data analysis and closed-loop process controls that can improve yields and reduce manufacturing costs. A recognized market need exists for higher quality surface finish in multiple critical industries to achieve longer lifetimes, better appearance, and improved performance. Lack of metrology to confirm critical geometries and quantify defects is also a recognized barrier to applications growth in additive manufacturing with its complex and tightly controlled features.
The InSpec Snapshot Surface Gauge can also be incorporated into machining centers to allow for on-board examination of parts, many of which cannot be further corrected once removed from the machining system. This high-precision, portable, shop-floor gauge will thus enable enhanced competitiveness across multiple critical U.S. manufacturing industries that employ a wide range of processing technologies.
Awards

2016 Aerospace & Defense Honorable Mention
2016 Top 100 Entries
Voting
ABOUT THE ENTRANT

Team members:

Erik Novak
Tim Horner
Joseph Moore
Brad Kimbrough
Mike Krell
Dmitriy Kiselev
Shawn McDermed

Erik is inspired by:

My goal is to enable advanced manufacturing of precision components through providing simple, accurate, robust metrology solutions that can be used to speed product development and control production.

Software used for this entry:

Matlab, Labview, C-sharp, SolidWorks,