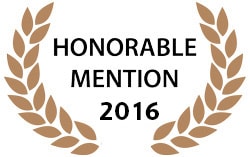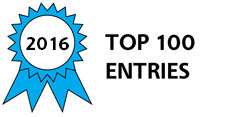 The Lighting Bug is a newly developed technology that sustains two working headlights at all times. This technology is a plug and play installation to automotive vehicles existing wiring harness that plugs into the headlight bulbs. There is no tools required and usually installs in less than 5 minutes. The Lighting Bug monitors for failed low beam lights whether HID, Halogen, or LED. Once the life of the bulb ends for the low beam, the Lighting Bug automatically converts the high beam on into a low beam state or illumens until the failed bulb can be replaced. The high beam will continue to function as normal when it is switched over by the operator controls in the vehicle. The converted light will notify the operator of the condition by flashing the converted light 3 times when the headlights have been depowered and then cycled back on. The converted headlight will continue this function as a notification until the replacement has been made to the failed bulb on the vehicle. The Lighting Bug enhances safety, reliability, assurance and sustains vehicles with required lighting for the headlights where applicable. The Lighting Bug alleviates citations and violations for a headlight failure by allowing the lights to sustain themselves.
The Lighting Bug sustains commercial carriers CSA scores and allow them to safely pass DOT inspections for required headlights as the converted light will function as both low beam and high beam when necessary. The Lighting Bug has been approved by the Federal Motor Carrier Safety Administration and can be integrated into an OEM vehicles lighting system.
The Lighting Bug simply adapts to any lighting system as the male and female pigtail wires are accommodated for the different selection of headlight bulbs used in the automotive industry. The Lighting Bug is the only solution to failed headlights and extends the life by utilizing and converting the available bulb as a source to give the driver an auxiliary supplemental low beam headlight during a failure. The Lighting Bug also features a viewable solid state LED when the power to the headlights are on and are functioning correctly . The LED flashes continuously upon a failed low beam until the failed bulb has been replaced.
The Lighting Bug is patented and also trademarked in North America.
Awards

2016 Automotive/Transportation Honorable Mention
2016 Top 100 Entries
Voting
ABOUT THE ENTRANT

Type of entry:

individual


Marcus is inspired by:

Resolving common issues that benefits everyone.