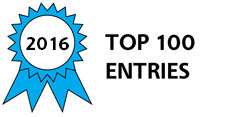 AED has a revolutionary solution to reduce Greenhouse Gas (GHG) and Nitrogen Oxides (NOx) emissions in the near future. Many small electric vehicles (motorcycles, autos, and ATV's) are focusing on extending their range with new battery technology. An alternative solution is a vehicle (e.g., motorcycle) that is a plug-in diesel electric hybrid that runs on batteries for most of the time, but when you need to extend your range you start the very fuel efficient diesel engine/generator that powers the motor and/or charges your batteries. When available you can plug-in to recharge the batteries if there is "green" grid power (e.g., solar, geothermal, wind, etc.), if not, you continue to run the engine generator on renewable diesel fuels to re-charge your batteries or use the generator as an alternate source of "green" electrical power for your field equipment, camper, farm, or home. These motorcycles when running their on-board ultra low emission diesel engine/generator will produce electrical power with less GHG emissions than obtained through grid power generated by coal, oil or natural gas fuels. When this evolutionary engine efficiently burns renewable diesel fuel, such as Diesel HPR (now widely available in California and beyond), it will further reduce CO2 emissions by 67% and with 14.3% lower NOx emissions.
The new diesel electric hybrid motorcycle will include:
• Propulsion Energy Source - Very lightweight high power density (3.0 lbs/HP), fuel efficient (42% brake thermal efficiency). The engine will employ variable compression ratio (approx. 3 ratios), rich-lean burn (to reduce NOx emissions), low emission combustion, low pressure common rail electronic fuel injection, both naturally aspirated and turbocharged models. This new engine will be less than half the size of an equivalent HP diesel engine currently in production and scalable from 3kW to 25 kW.
• Portable Electrical Power Generator - Integrated with the new diesel engine, supplying energy to the electric motor, charging the batteries in the vehicle, and is the engine starter. This 120V AC portable generator can be an alternative source of power for homes, farms, field equipment and even charge other EV vehicles.
• Energy Storage - Latest battery technology (e.g. lithium-ion) stores energy obtained from regenerative braking, engine generation, or plug-in.
To a very large degree this motorcycle uses a majority of commercial-off-the-shelf components which the new diesel engine and power generating technologies are integrated, thus greatly reducing the cost and time to volume production. This patentable technology has been demonstrated in a road tested concept demonstrator using a gasoline powered generator.
AED has already attracted the interest of one major motorcycle company to potentially manufacture AED's diesel hybrid technology into one or more of their motorcycles. These new diesel electric hybrid motorcycles will be scaled to a size and cost suitable for mass production at a favorable cost benefit ratio to meet the demands of the mass consumer market. They will be ideal for commuters as well as cruisers and will be cost comparable to current electric and gasoline motorcycles of similar size ($7500 – $16,000).
Awards

2016 Top 100 Entries
Voting
ABOUT THE ENTRANT

Team members:

Nicholas R. Hirsch, Nicholas J. Hirsch, Regina Hirsch, Ian Martin, Connor Martin, Ron Bartelt, John Hickman

Nicholas is inspired by:

The challenge to design new innovative, environmentally friendly, and inexpensive modes of transportation.