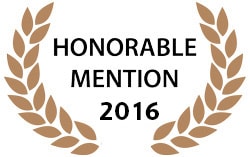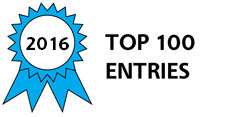 Drawing on our team's unique experience and insight in the space, we are building the go-to brand for access, inclusion, and rehabilitation for the 1 billion people worldwide with disabilities.
The innovative core technology we have developed is a new model in accessibility: Xogo is a universal platform that enables our users to access game consoles, cable boxes, smart home, and all their consumer technology in one place via the accessible controls they already use - joysticks, buttons, wheelchair controls, etc. Our launch product establishes our accessibility platform, and as we continue to grow our innovative core technology, will enable a comprehensive line of solutions for the entire disabilities community, including game-driven physical rehabilitation and cloud-based data analytics.
The disabilities market is vastly underserved. On the surface, each user's needs are drastically different, and a highly fragmented market of niche solutions exists to meet specific needs. However, a core set of overarching challenges - social inclusion, independence, and technological access - remain unaddressed. Our patent-pending technology enables us to bypass the confusion of individualized, unscalable, one-off solutions and instead address core needs that apply broadly across the disabilities market. Xogo will unify this fragmented and underserved market and place us at the center of a newly-revitalized disabilities ecosystem.
By acting as an adaptor, rather than a controller Xogo takes advantage of the many accessible devices available in the market and uses them to bridge our customers to consumer technologies never before accessible to people with disabilities. By filling this significant gap for the disabilities community Xogo will build a broad and loyal customer base who will drive demand for future products and services from the Xogo brand.
As a hardware-enabled software solution, Xogo consists of a specialized hardware device and a dedicated software platform that runs onboard. The hardware device facilitates physical connectivity with all our users' accessible devices, and is built using established manufacturing methods and off-the-shelf components to yield low costs while meeting the unique requirements of the disability space. Our proprietary software platform delivers the full-featured experience that allows our users to use and customize Xogo to their needs, as well as a platform for ongoing services, upgrades, and subscriptions.
As the only fully customizable and universally compatible adapter on the market, Xogo is an exciting new paradigm in accessibility. We have formed a robust network of relationships with people and organizations who serve people with disabilities, which gives us the benefit of decentralized marketing. We have met with over 20 organizations that are interested in pilot testing and promoting Xogo to the families they serve, including Special Olympics, United Cerebral Palsy, and a growing list of children's hospitals from Boston to Charlotte, and Cincinnati to New York. These organizations will recommend Xogo to the people they serve, enabling us to provide people with disabilities with an elegant solution to a pressing social problem, allowing them to lead more fulfilling and connected lives.
Awards

2016 Consumer Products Honorable Mention
2016 Top 100 Entries
Voting
ABOUT THE ENTRANT

Team members:

Noam Eisen Dalton Banks Ray Abel