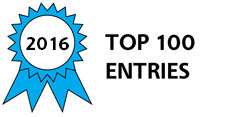 Hand deficiency imposes devastating limitations on daily activities and deprives amputees, especially those from low-income families, of their means and will to a living. The most important step in assisting these amputees is the recovery of their hands' functions. However, high rejection rates across the globe show that current prosthetic hands are unable to satisfy amputees' needs, namely: cost, control, comfort, and cosmetics. In fact, most amputees around the world are still without a hand, let alone feeling what they are touching.
I hope to improve the quality of life of amputees by building a novel 3D printable prosthetic hand that is low-cost, multi-functional, efficient, and easily customized. Most importantly, the hand is a first-in-class device that provides a sense of feeling.
With it, users can grip securely with minimal effort and without crushing the objects, and achieve many grasp types, thus exerting good control of the hand. As such, amputees can recover many of the lost hand's functions, allowing them to be more independent and economically productive.
Feeling is achieved by directly 3D printing a resistive force sensor array onto the hand simultaneously during printing of the hand. By connecting these sensors with a corresponding vibration motor array attached to the residue limb, the force signals can then control the relative intensities of individual vibrations. Users can then determine the magnitude of force and contact points, thus gain a sense of feeling and prevent dropping or crushing the object.
Moreover, multiple grasp types were achieved using a rotatable thumb. A force distribution system was used in combination with a tendon-driven system to provide an adaptive grip for all fingers to close up on objects. Additionally, a linear ratchet locking mechanism was used so that the fingers automatically lock themselves in place, reducing the need to exert force constantly. The actuation design was also optimized that pulling force provided by users generates the maximum force on the hand.
Compared with commercial prosthetics, this hand is cheaper by two orders of magnitude (from ~$10000 to ~$200). By using 3D printing to directly produce the hand, customization is easily done and comfort greatly increased.
Compared with existing 3D printable body-powered prosthetic hands, the functionality and efficiency of the hand are much improved from the incorporation of engineering mechanisms without addition in cost. Moreover, this hand is the first that strive to provide a sense of feeling and help users gain comforts from a life-like hand.
In U.S. alone, there are two million upper limb amputees, and there are definitely many more in places such as Africa, East and Southeast Asia, where industrial accidents, landmines, and infections cost millions of hands from people making a living from manual work. A cheap yet highly functional prosthetic is definitely much desired.
Furthermore, the hand and sensors are integrated, thus the whole hand can be printed one-off using low-cost commercial desktop dual-nozzle 3D printers. This allows customization/production to be decentralized to local clinics, thus greatly accelerating the distribution process and truly, give everyone a hand.
Awards

2016 Top 100 Entries
Voting
ABOUT THE ENTRANT

Type of entry:

individual


Shaohong is inspired by:

I decided to embark on this project after learning about the plight of hand amputees in a documentary. As I was just introduced to 3D printing in school, I came up with this idea of using 3D printing to directly produce prosthetic hands. In addition, I also did a research on 3D printable conductive materials, and I realized that they can be used to produce resistive force sensors embedded within 3D printed objects. Thus I incorporated these ideas and designed the prosthetic hand.

Software used for this entry:

Rhinoceros