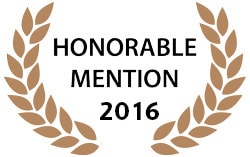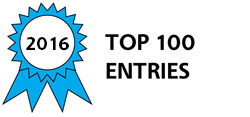 The environmental monitoring network is a global project consisting of Internet connected hardware devices focused on detecting both the chemical and the physical harmful factors. It was started by Radu Motisan in Fall 2014, including proprietary hardware and software design, part of it released as open source for validation and transparency.
The problem it solves is people's awareness on the damaging effects of pollution, while gathering precious scientific environmental data. New directions include B2B for smart cities, public transportation monitoring, offices or production spaces.
The present shows this entire infrastructure as verified , big data platform, that allows connecting new sensors to track more parameters for example for water or soil to complement the existing solution.
Our international recognition includes winning the Innovation fair in Arad first prize of 10k EUR, being voted as Finalist in the prestigious Hackaday prize 2015, running our first successful crowdfunding campaign for a total of almost 30k USD in January 2016, entering the Larta's Institute RICAP program and recently a winner in the Innovation Labs program, organised by Orange and Cisco.
The project currently includes 3 hardware detectors, including electronics, firmware and enclosure - full mature products, already being deployed on the market for a total of almost 400 units from Alaska to the UK and from France to Kuwait and Taiwan. The new directions include a low cost wearable solution and a professional complex system for cities. Our recent partnership with Orange and Cisco opens cutting edge new technologies in connectivity: LoRaWAN, allowing deployment of low power environmental monitors in remote locations.
With his 13+ years of experience with all sides of software industry, and a huge appetite for technology and electronics, Radu managed to do an intense work by only himself, coding the bigdata server from scratch, building prototypes, putting them into production with outsourcing contracts with manufacturers in China, handled business relations and competitions to make the project better known, but to reach the full potential this project needs to grow, both in terms of coverage and technology. You can see the current implementation on www.uradmonitor.com and ready more about the steps involved on www.uradmonitor.com/blog .
Radu believes in the absolute value of doing good: helping people by protecting their health and interests, and this project tries to do that. This is one in many projects Radu hopes to build, the next in list being an advanced exoskeleton system, comfortable as wearing clothes.
I hope that the value I see in this development will be consistent with your evaluation criteria, giving it one more chance to move forward.
Thank you,
Radu Motisan
Awards

2016 Electronics Honorable Mention
2016 Top 100 Entries
Voting
ABOUT THE ENTRANT

Type of entry:

individual


Number of times previously entering contest:

2

Radu is inspired by:

By training, I'm a software engineer. By hobby, I'm a chemist, physicist and electronics amateur. By heart, I am the man that will use the best of his skills to build technology that matters — that has an impact on other people's lives. Luckily this background allowed venturing into the corners of hardware design and production, with ease.

Software used for this entry:

PCB Design, 3D Enclosure Design, Software IDE and compiler, Firmware toolchain, Server OS with LAMP stack