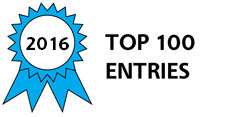 This optical waveguide FBG technology can be used as a sensor to detect and map magnetic fields. Alternately, a known magnetic field can be applied to create a particular optical transmission behavior in the waveguide, thus creating an optical switch or selective filter.
The FBG's waveguide material is sensitive to an external magnetic field, enabling direct coupling of the external field to the electromagnetic wave propagating in the fiber. The properties of the waveguide material are directly and incontrovertibly influenced when exposed to an external field.
In contrast to other FBG-based methods that detect external fields via a mechanical change (e.g., magnetostriction-induced strain), this innovation uses ferromagnetic nanoparticles to achieve a direct coupling of the external field to the optical behavior of the fiber. As a result, this technology bypasses the need to measure strain.
Benefits
-- Sensitive: Reduces the effects of extraneous thermal and mechanical influences
-- Lightweight and compact: Lighter than many conventional electronic magnetic field devices
-- High resolution: Allows high spatial resolution maps of magnetic fields
Applications
The benefits of this technology over traditional sensing methods make it a strong candidate for integration into a variety of sensing systems across a wide-range of industries, including:
-- Detection of explosive devices
-- Aerospace navigation, observations, and altitude sensing
-- Ground transportation (e.g., backup for satellite GPS system)
-- Electromagnetic receptors/antennas
-- Mineral exploration
-- Oil and gas drilling
-- Geophysical surveys
-- Archaeology
-- Earth tectonics
Awards

2016 Top 100 Entries
Voting
ABOUT THE ENTRANT

Team members:

Lance Richards, NASA Armstrong Flight Research Center Allen Parker, NASA Armstrong Flight Research Center Mohanchandra Kotekar Panduranga, University of California, Los Angeles (UCLA) Michael C. Emmons, UCLA Gregory P. Carman, UCLA

Lance is inspired by:

The inspiration for our team is a desire to answer the question, "What if?" What if we can do X faster, smaller, less expensive, all around better? We constantly ask ourselves this question and are not satisfied until we find solutions.