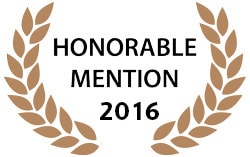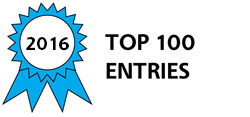 Our magnetic gear is an innovative solution designed to transmit power in challenging applications. It is based on a unique design, which offers a robust and efficient gear.
How does it work?
We call it a magnetic gear. You could also call it torque converter. It is all just names for magnetic transmission - transfer of power using magnetic forces.
The working principle of Sintex magnetic gear is non contact power transmission - magnetic transmission of torque from one drive to the other. This means that the magnetic solution and the application - in contrast to traditional mechanical solutions - is protected against overload, experience minimum wear, low sound levels, requires no oil to function, functions at both very high and very low temperatures and therefore has a very long service life. If required it can provide full media separation between the two drives allowing one drive to function in, as example water while the other drive can be in air or oil.
How is the reluctance magnetic gear different from other magnetic gears out there?
The novelty comes from the unique construction that incorporates just one magnet with a magnetization parallel to the axles of the shafts. Other magnetic gears require a lot of magnets that are difficult to be assembled and maintained. This in turn results in less parts which allows for a more easy and stable assembly.
As it builds on the functionality of a reluctance motor, it was expected that this technology would function and it did.
Due to construction high gearing rations combined with high torque transfer are also easy to obtain.
The prototype was easy to construct and manufacture, in series production most of the parts will be made by core Sintex processes which include powder metallurgy and metal injection molding.
The simulation shows that it can be scaled to fit almost any torque and gearing ratio required.
The technology is proven and ready.
Awards

2016 Machinery/Automation/Robotics Honorable Mention
2016 Top 100 Entries
Voting
ABOUT THE ENTRANT

Team members:

Alexandru Sorea - Sintex A/S
Allan Ivo Søegaard - Sintex A/S
Flemming Buus Bendixen - Sintex A/S
Henrick Rasmussen - Sintex A/S
Peter Kjeldsteen - Sintex A/S


Software used for this entry:

COMSOL, Catia