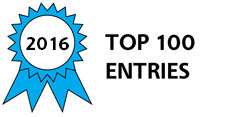 Many of us remember when NASA's Spirit rover got stuck in sand on the red planet in 2009 - so have you ever wondered how rovers can safely explore the surface of a planet? Mission Control Space Services, working with the Canadian Space Agency, is developing our Autonomous Soil Assessment System (ASAS) to do just that.
The end goal of ASAS is to detect unknown hazards such as soft soil that could immobilize a planetary rover and compromise its mission. Operating in real time, the technology developed by Mission Control will increase the navigation autonomy of rovers in challenging terrain and make exploration more efficient, given that the communications delay on Mars can be up to 40 minutes. Our objective is to successfully deploy the technology on future planetary exploration missions, simultaneously generating commercial opportunities for terrestrial spin-off technologies.
Our team is currently working on integrating sensors and using the data in a machine learning framework that can help the rover determine for itself whether or not the upcoming terrain is 'safe' to traverse. By combining terrain models derived from images of the terrain that the rover travels over with estimates of physical phenomena experienced when the rover travels over that terrain, such as wheel sinkage and slip, our algorithm will allow the rover to 'learn' from experience and make smarter path-planning decisions over time. In doing so, we can help extend the life of future space exploration and science missions.
The concept outlined here is currently at Technology Readiness Level (TRL) 2, which means that it has had some development in the academic community. Our goal in this project is to bring it to TRL-4, where sufficient experimentation has been done to complete a proof-of-concept analysis. Ultimately, we want to bring ASAS technology to an operational stage both for planetary and terrestrial applications: TRL-9. To accomplish this, one of our key philosophies is to use commercially available sensors that have a path-to-flight, i.e. sensors that are already part of the standard suite available on current Mars rovers, such as monocular and stereo cameras and an IMU. This allows us to focus on software development, bringing us closer to deploying this technology on next generation rovers.
Mission Control Space Services is a technology development and consultancy start-up that operates in the space industry. We are located in Ottawa, Canada. Beyond the planetary exploration application of this technology, Mission Control have found several potential collaborators that have expressed a need for technological capabilities that will emerge from the development of ASAS. Finding needs in the automotive industry, commercial cleaning industry, etc., we hope that our work can be useful to a variety of different companies and people in the future.
This ASAS project is developed in collaboration with key partners both from academia and industry, including Concordia University (Concordia's Institute of Aerospace Design and Innovation, Dr. Chris Skonieczny); Dr. Karl Iagnemma, an expert in Field Robotics at MIT.; and two Canadian companies: Ontario Drive & Gear and Canadensys Aerospace.
Awards

2016 Top 100 Entries
Voting
ABOUT THE ENTRANT

Team members:

Ewan Reid, Matt Cole, Michele Faragalli, Kaiza Raimalwala, Mark Vandemeulen, Evan Smal (Mission Control Space Services); Chris Skonieczny; Karl Iagnemma; Ontario Drive & Gear, Canadensys Aerospace

Ewan is inspired by:

Mission Control was established to deliver low-cost, innovative solutions to problems in space and on earth. Through technology development and industry consulting, we want to extend access to space for all, and facilitate Canadian contributions to the emerging space economy.

With a focus on innovation and commercialization, Mission Control can help to generate opportunities in both the space and terrestrial arenas. The Mission Control leadership team is comprised of experts with experience in the domains of spaceflight operations, advanced sensor systems and robotics, satellite applications, component design, planetary mobility, planetary science, astrobiology, management consulting and innovation.

Software used for this entry:

Robot Operating System (ROS)