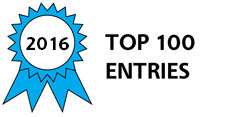 We are often reminded that we live in a global community. One of the aspects of this community is two measurement systems; metric and English. Equipment manufacturers and end-users must integrate components and apparatus that do not share the same measurement system. Fittings are used to transport fluid or gas media within countless systems from spaceships to hay balers. A relatively small number of fitting types exist. While the fitting types around the globe are common, the two measurement systems offer the challenge.
Our company, Global Fittings Concepts (GFC), has developed an innovative tube fitting. The specific category of this tube fitting is generally referred to as a push-to-connect. This fitting was invented in the early 1970's. These fittings interface to hard plastic tubing i.e. nylon, polyethylene and Teflon. This fitting uses an internal o-ring to seal around the O.D. of the plastic tube. Tubing is produced in either fractional or metric sizes, which rarely overlap. One fitting end may also interface to a thread. There are three common thread types; NPT "American Standard Pipe Thread", BSPT "British Standard Pipe Thread", and BSPP "British Standard Pipe Parallel. The three thread types are not compatible, one with another.
The monumental problem is how to interface with metric or English tubing and/or three thread types, with a single fitting. The GFC product solves this problem with the first configurable tube fitting. Three base modules; union, ell, and tee accept six tube modules (three fractional and three metric). The base modules also accept three thread module sizes that interface and seal into NPT, BSPT, or BSPP female threads. Our patent-pending locking mechanism fits between and joins two concentric grooves that mount a base module to any tube or thread module. An o-ring seals the base module to the respective tube or thread module. This new GFC fitting series uses twelve modules to yield 375 fitting configurations. The new product line is factory or customer configured. Assembly is easy and quick.
The customer or distributor can save money by stocking only twelve modules vs. tens to hundreds of fixed fitting configurations. Ordering and stocking costs are now reduced. The stockroom real estate is reduced. When a product design changes, you no longer need to obsolete fixed fittings. The individual modules can be ordered, as needed, for production or service. The transition from either metric or English is now able to be completed with a minimum number of connections.
GFC's first offering is in stainless steel fittings. The fittings are precision-machined in the USA. This high-end market offers the least number of fixed fitting configurations; thus a large potential market for our product. We plan to offer additional product lines in brass and injection-molded plastic. Our products are slightly more expensive than a fixed fitting configuration, but solve a global problem of interfacing two measurement systems. GFC believes that this product will serve a global market place and help to integrate fluid and gas circuits in many industries throughout the world.
Awards

2016 Top 100 Entries
Voting
ABOUT THE ENTRANT

Type of entry:

individual


Randy is inspired by:

My person experiences and frustrations with plumbing cooling components from the English and Metric systems inspired the idea for this product line.

Software used for this entry:

Solidworks 2016