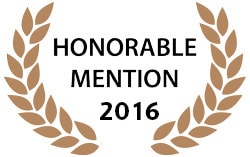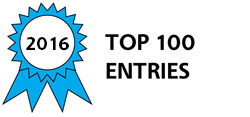 Medella Health is a wearable technology start-up based out of Waterloo, Canada. We are developing contact lenses that continuously and non-invasively monitor health biomarkers and transmit the data to a mobile phone, so patients can better manage their health. We are starting with diabetes management, but can expand this to many other health indicators, such as for heart disease and mental health. In our two years of operation, we have grown the team to include a variety of engineers, scientists and designers, and have built a mid-stage prototype that can detect glucose (and other protein bio-markers) in the eye and transmit the information to an external device. By connecting this system with a mobile device, patients will get push notifications each time their blood glucose goes into the "warning zone" (drops too low or climbs too high). In addition to this, healthcare providers can directly receive data from their patients and with the relevant analytics, better understand and diagnose the condition.
Diabetes is one of the quickest growing diseases in the world, affecting 371 million patients worldwide. It costs a North American diabetic $1,500 - $4,500 a year to monitor their glucose levels, leading to a staggering $25 billion in spending on diabetes monitoring in North America. Unfortunately, the majority of diabetics struggle with managing their conditions, partly due to the invasive and painful nature of current blood sugar monitoring systems. This ultimately leads to their health declining further and, thus, a greater drain on health care budgets.
The contact lenses will introduce innovative and relatively low-cost technology to the market that allows diabetics to live their lives without regular interruptions. To do this, Medella plans to integrate with existing diabetes management apps and communities (such as the Bant app), develop a Medella app, partner with Doctors and Optometrists to promote the product to diabetic patients and garner a base of key customers through direct sales to drive future referrals.
Medella Health is in conversation with a few contact lens business partners including Johnson & Johnson, Bausch & Lomb, and Coopervision. We have partnerships Holst (for our microelectronic integrations) and TSMC (for fabrication). Our preclinical organizational partnership for testing is with the Centre for Contact Lens Research (CCLR). Our clinical partnership is not yet determined. All of our partnerships are strong and in addition to that, we have advisors that are prominent members of the optical and business markets.
Over the next few months, we will fabricate our ASIC by going through definition, development, design, layout, tape-out, and testing phases. Our glucose sensor will be miniaturized and we will seek small-scale manufacturing at the end of March 2016 to prepare for toxicology & microbiology (Apr 2016) and RF compliance & regulatory testing (Apr 2016). We will assemble and test the reader in conjunction with developed software for desktop and mobile application in the Apr 2016 – May 2016 timeline.
Awards

2016 Medical Honorable Mention
2016 Top 100 Entries
Voting
ABOUT THE ENTRANT

Team members:

Harry Gandhi, Huayi Gao, Maarij Baig