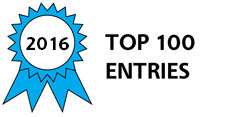 The design relates to a three-dimensional fixation device for treating complex displaced clavicle fractures and preventing nerve injury.
Fractures of the clavicle present very common injuries during sports and traffic accident. Painful neuromas and numbness across the shoulder and upper chest wall due to injury of the supraclavicular nerve are complications following plate fixation and subsequent plate removal.
With the titanium-made Clavicle Scutums, doctors are able to decompress and shield the supraclavicular nerve during open reduction and internal fixation for complex displaced clavicle fracture. The shielding effect can protect the supraclavicular nerve from later iatrogenic transsection during skin incision for removal of the implants after healing. The stereo assembly can create a space to prevent nerve entrapment in fracture callus.
Conventional open plating of clavicle fractures just uses a single superior or anterior flat locking plate for fixation regardless of the supraclavicular nerve position. The essential components of the three-dimensional fracture fixation device include one fixation locking plate, a nerve protection scutum, and junctional hooks connecting and supporting the fixation locking plate and the nerve protection scutum, which are assembled together to inflexibly reduce complex clavicle fractures and simultaneously form a protective space to shield and accommodate the supraclavicular nerve.
The design provides several benefits for the intended users through: first, the hook locking fixation plate ensures good plate purchase and offers a support for the nerve protection scutum; second, the surface-linearized nerve protection scutum prevents knife slippage during later skin incision for removal of implants; third, the movable junctional hooks allow any commercialized locking plate to adaptively connect the nerve protection scutum. The device is made of adjustable non-expensive titanium and provides flexible treatment for lateral, middle, and/or medial parts of complex clavicle fractures with nerve protection at one time.
All of the components of the design can be easily further modified by experts using a 3D rendering and smoldering computer software, rapidly produced by a 3D prototype printing in hours, and made of different materials at low cost. The device is unique and innovative, has been filed for patent protection, and inspires imagination in more dimensional bone plate design.
Thus, the stereo device can reduce complex displaced clavicle fracture and prevent cutaneous hypoesthesia and painful neuromas following plate fixation and removal. The three-dimensional design makes patients with clavicle fracture return to normal activity quickly and improves quality of life at affordable cost.
Awards

2016 Top 100 Entries
Voting
ABOUT THE ENTRANT

Type of entry:

individual


Software used for this entry:

Rhino