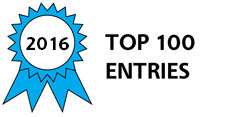 The Company's patented DenerveX System, currently in final development, is designed to provide longer lasting relief of pain associated with the facet joint. Lower back pain is the second most common cause of disability in the U.S. for adults. Studies indicate that 10% of the U.S. adult population suffers from lower back pain and that 31% of lower back pain is attributed to facet joint pain.
The problem–Facet Joint Syndrome (FJS)
FJS, also known as spinal osteoarthritis, spinal arthritis, or facet joint osteoarthritis, is a significant health and economic problem in the United States affecting millions each year. In 2011, Medicare and Medicaid patients alone accounted for approximately 1.8 million injections and RF Rhizotomyablations¹. Unfortunately a high number will have recurring symptoms requiring a follow up intervention each year. That's because current treatment options are temporary and there is no proven long-lasting option for FJS.
The DenerveX System consists of the DenerveX device, a single use device, and the DenerveX Pro-40 Power Generator. The DenerveX system is designed to provide a minimally invasive treatment option which combines two actions into one device.
The DenerveX™ system is different. It denervates and removes capsular tissue in one single procedure
Treatment results from the combined effect of a slow moving deburring or polishing action and RF ablation treatment. Using this new technique, the slowly rotating burr removes the targeted facet joint synovial membrane and joint surface while the electrocautery denudes any residual nervous and synovial membrane overlying the joint, effectively removing the end point sensory tissue of the joint.
Indications for Use:
DenerveX, in combination with the DenerveX Pro-40 RF Generator unit, is intended for coagulation of soft tissues in spinal applications for selective denervation and tissue destruction procedures, which may be performed on the lumbar, thoracic and cervical (C2-C7) regions of the peripheral nerves and nerve roots for the relief of pain associated with the facet joint.
DenerveX is not yet CE marked or FDA cleared and is not yet commercially available.
Awards

2016 Top 100 Entries
Voting
ABOUT THE ENTRANT

Team members:

Medovex Corporation