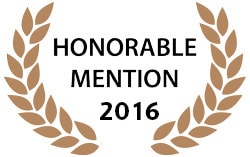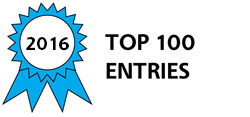 Immunocept Medical Products, LLC (IMP) is an early clinical-stage healthcare company committed to saving and dramatically improving the lives of those with acute inflammatory-related disease by providing innovative medical products that significantly improve organ and patient survival.
In US hospitals, over 1 million patients are admitted annually with sepsis, making it the most expensive disease treated at $20.3B. Sepsis causes nearly half of all inpatient deaths for both adults and children and more than half of sepsis survivors are left disabled and chronically ill. These 'survivors' do not improve, but they do not die. Instead, they linger on life-support in ICUs or special care units. This recently recognized problem is known as Chronic Critical Illness; the sepsis component is estimated to generate $17 billion in additional hospital-related costs.
The total cost in the US of failing to control destructive inflammation exceeds $45 billion annually, including the cost of acute care, repeat hospitalization and Chronic Critical Illness. These combined costs of treating sepsis patients and survivors represents an enormous burden on the healthcare system
Inflammation is one of the body's first and best defenses against injury and/or infection. Quiescent inflammatory cells distributed throughout the body keep quiet vigil for tissue injury or invading germs. When injury or infection occurs, local inflammatory cells rapidly respond, secreting chemical signals (inflammatory mediators) to attract more activated cells to the site; this amplifies the intensity of the inflammatory attack to the scale of the threat. Invading germs and damaged tissues are destroyed and healing is promoted. In most cases, inflammation confines and then eliminates the threat.
However, with severe tissue injury or aggressive infection, local inflammation can be massively amplified. Inflammatory mediators can become so abundant that they spill out of the local site into the bloodstream and circulate throughout the body. These circulating mediators can trigger undesired inflammation, damaging vital organs, degrading their function and causing failure. There are over 100 individual molecules involved in the inflammatory cascade ranging in size from 8kDa (kilodalton) to 100kDa. Current treatments for sepsis focus on one or two of the prominent molecules, which is like placing a band-aid on the problem, temporarily alleviating symptoms, but not reversing the underlying organ damage.
Backed by 11 US patents, the SeptiFlux™ hollow fiber hemofilter incorporates an innovative membrane filtration spectrum designed to control destructively amplified inflammation, which is the root cause of organ failure in both brain-dead organ donors and severe sepsis patients. The Septiflux™ is designed to work with all currently existing hospital hemofiltration machines, decreasing the barriers to entry. Our strategy is to leverage our unique regulatory and market relationships in the organ donor field to launch this unique product and then use those results to drive development of the severe sepsis market for much less money and time than it would otherwise cost.
For both organ transplant recipients and severe sepsis patients, this means rapid reversal of organ failure, much better survival, much less cost and much higher quality survivorship.
Awards

2016 Medical Honorable Mention
2016 Top 100 Entries
Voting
ABOUT THE ENTRANT

Team members:

Chris Jaynes, CEO
Jim Matson, MD, CMO

Number of times previously entering contest:

1

Chris's favorite design and analysis tools:

SolidWorks, Photoshop

For managing CAD data Chris's company uses:

SolidWorks PDMWorks

Chris's hobbies and activities:

Superhero stuff (coaching my kids' sports teams)

Chris belongs to these online communities:

LinkedIn

Chris is inspired by:

Creating unique solutions to healthcare problems and disrupting the status quo when necessary to save lives.