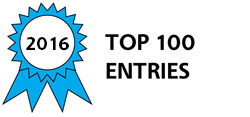 Disease State: High blood pressure affects 1 billion individuals globally and more than 80 million in the US. Hypertension is the leading risk factor for coronary artery disease, stroke, heart failure and chronic kidney disease. Nearly 70% of all healthcare expenditures ($170 B) in the US are spent managing complications resulting from uncontrolled blood pressure. Notably, high blood pressure is a modifiable risk factor that can be managed with adequate monitoring.
Current Solution: Despite the overarching implications, blood pressure monitoring remains limited by poor diagnostic solutions like the traditional blood pressure cuff that provides inaccurate and infrequent measurements confounded by procedural limitations. The only solution to circumventing these limitations is the ambulatory blood pressure monitor. Current ambulatory monitors consist of a blood pressure cuff programmed to inflate every 15 minutes for a 24-hour period to take repetitive discrete measurements. Despite the benefits, ambulatory monitoring remains limited because of logistical constraints, expense and poor patient compliance as a result of discomfort.
Clinical Need Statement: There remains a clinical need for a noninvasive, unobtrusive monitoring system that can acquire accurate blood pressure measurements with greater frequency to properly manage hypertension.
Product Overview: Bold Diagnostics, LLC has addressed the unmet need by developing an innovative low cost diagnostic platform that consists of a set of wearable wristbands that continuously measure blood pressure and a smartphone application that uploads a report into the patient medical record for clinician review. The solution provides accurate measurements with greater frequency that enables clinicians to positively impact clinical outcomes with proper blood pressure management.
The wristbands calculate blood pressure based on Bold's patent pending Differential Pulse Arrival Time (DPAT) technology. DPAT states that the pulse wave generated by the heart contracting arrives at the right before the left arm because of an inherent delay created by the anatomy of the aortic arch. Bold has further discovered that the difference in arrival times is an indicator of blood pressure.
Bold has developed a working prototype and conducted preliminary clinical studies under an approved IRB protocol that demonstrate proof of concept. The clinical study (n=15) demonstrated (i) a consistent difference in pulse arrival times between the right and left hands and (ii) a strong correlation between DPAT and blood pressure (±5mmHg) in comparison to control measurements. Study results suggest DPAT is a viable method for continuously measuring blood pressure.
Business Strategy: Bold has developed a strategy focused on direct distribution to tertiary care centers. for a price between $155-195 at cost of goods sold at $25-40. Following the prescribed monitoring period, the physician will review the report and charge insurance provides for reimbursement with established CPT codes for ambulatory monitoring. Bold anticipates a 510(k) application for market entry by 2018.
Impact: Bold Diagnostics, LLC aims to redefine the way we measure blood pressure with our wearable wristbands to empower clinicians to effectively manage hypertension and improve clinical outcomes.
Awards

2016 Medical Category Winner
2016 Top 100 Entries
Voting
ABOUT THE ENTRANT

Team members:

Sean Connell, PhD Kyle Miller, MD/MBA Jay Pandit, MD Jung-En Wu

Software used for this entry:

Solidworks, KeyShot, Matlab