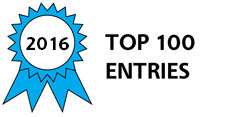 Approximately 35 million people worldwide are living with HIV, a majority of whom live in resource-limited settings. The World Health Organization recommends that every person diagnosed with HIV receives a viral load test at least once per year for staging, treatment decisions, and monitoring of treatment efficacy. The standard laboratory-based viral load test requires advanced infrastructure, a well-controlled environment, and trained technicians. These tests are not applicable for resource-limited settings. As such, there is a need for the development of inexpensive, portable, and easy-to-operate technologies for HIV treatment monitoring that can be used at the point-of-care.
Our team presents Viral Diagnostic Technology, an innovative approach to HIV viral load testing with the potential to be significantly easier to operate, have a much faster turnaround time, and be less expensive than nucleic acid amplification-based tests. We have transformed a novel porous membrane that has been proven effective in capturing whole HIV virions into a system that is capable of quantifying HIV viral load on-chip. Our innovation includes the incorporation of a cyclic voltammetric system into microfluidic devices containing a porous membrane. In doing so, we have created a technology that is appropriate for point-of-care applications.
The device works as follows: HIV is captured via antibody capture in the novel 3D porous membrane. Silver and gold aggregates are formed around the captured virions in order to completely clog the pores in the membrane, acting as resistors. A redox solution is then flown through the device, allowing ions to flow freely through the membrane if no virions are captured. However, as more virions are captured, coinciding to a larger viral load, the ions are unable to flow through the device to reach the electrodes. Cyclic voltammetry is then applied to the electrodes in order to run a current through the device. The resulting output voltage thus has an inverse relationship with virions captured, providing us with a standard curve that can be manipulated to produce a quantitative measurement of viral load. This system is able to quantify viral loads of 1,000 copies per mL, which is the limit of detection required for point-of-care viral load technologies as recommended by the WHO. In addition to technical feasibility, our design compares favorably to other technologies in development in terms of per-test cost and is more advantageous in terms of time to obtain results, simplicity of use and projected overall instrumentation cost. As such, our design has the potential to dramatically increase accessibility to viral load testing globally.
In the next few years, our team intends to apply as a Class II medical device through a Premarket Notification 510(k), using aspects of other point-of-care diagnostic tests as predicates. Our team would then like to see the device obtain procurement from a UN organization such as the WHO or UNITAID. With ISO 13485 compliance and procurement from a UN organization, Viral Diagnostic Technology can apply for the Prequalification of In Vitro Diagnostics Programme through the World Health Organization for facilitated scale-up in an equitable manner.
Awards

2016 Top 100 Entries
Voting
ABOUT THE ENTRANT

Team members:

Jay Fraser, Catalent Pharma Solutions Kathryn Kundrod, Rice University

Kaylynn is inspired by:

www.cyclicsolutions.com

Software used for this entry:

Autodesk CAD