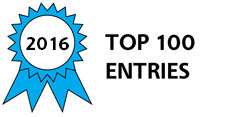 Our product is a portable device, with two discrete electrodes that measure the patient's electroencephalogram continuously. The device alerts both the patient and a care giver with minutes in advance if a seizure is about to occur and the location of the patient.

The methodology is ready and tested with EEG signals from patients with epilepsy. These tests had 90% assertiveness. We also have an optimized software for the methodology running in a computer. We are now developing the hardware, and later we will do the clinical trials.

There are 70 million patients with epilepsy in the world today. Our device will provide autonomy to these patients. It alerts them with an average of 25 minutes in advance when a seizure will come. It is non-invasive, meaning there is no need of intracranial electrodes. The signal captured from the electrodes is sent to a processor in which our software runs constantly. This will detect when a seizure is imminent, and will send a message to the user´s smartphone. Our app will alert both the patient and a caregiver about the seizure and the patient´s geolocation.

Epistemic focuses on 3 main problems:
Limitation of activities: Patients with epilepsy refrain from doing several tasks because they fear they can have an attack any moment. They don´t drive, practice sports, or even children are forbidden from playing outside.

Daily medication: They may also take less drugs daily, and take them only when a seizure is imminent.

Diagnosis: Seizures don´t necessarily happen when doctors are nearby. Physicians rely on patients' description, which are highly affected by emotion. With our device they are continuously monitored and the data is saved in the cloud.

Our device is the only one that alerts patients IN ADVANCE. Similar devices exist, but they alert in the moment the seizure occurs and therefore do not bring the enhancement in quality of live Epistemic does. Furthermore, the assertiveness in our device is much higher.

The patient is the customer. The sales will be through neurologists and a partner pharmaceutical company. Revenues will come through the sales of devices and annuity of mobile app.

By October we will have a first version of our prototype. Next steps will be spending the following 4 months optimizing it: both SW and HW. We will focus on issues such as best electrodes (quality vs aesthetics vs price), battery duration and processor optimization. The SW will have to be adapted according to the HW requirements and to new optimizations we are currently studying to make it faster and lighter in processing power. We will also test for differences in results according to positions of the electrodes on the head. Then, we will develop our app for the mobile of the patient and the care giver. The last step is to test the prototype in some patients and plan our clinical trials with a partner hospital, which we believe we will start in the first semester of 2017.
Awards

2016 Top 100 Entries
Voting
ABOUT THE ENTRANT

Team members:

Paula Gomez, Prof Hilda Cerdeira (Physics), Eng. Cassia Azevedo, Eng Giuliano de Vitor, Eng Conrado de Vitor, Soft Eng Rafael Kaihatu, Prof. Fernando Ferreira (Physics), Prof. Feodor Pisnitchenko (Aplied Math), Dr. Marco Aurélio Macedo (Neurologist)

Paula is inspired by:

The total innovation of the project and the possibility of changin lives with our work.

Software used for this entry:

Proprietary software in C