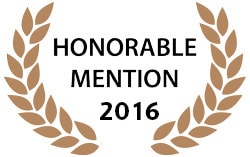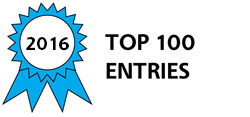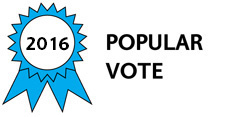 Luso Labs LLC is developing the cerVIA system, which integrates a custom camera scope with a unique cervical cancer lesion detection algorithm in a point-of-care device. Fitted for speculums and operated with any Android smartphone, the cerVIA system will offer automated, accurate and accessible cervical cancer screening for women in low and middle-income countries (LMICs) worldwide.
Cervical cancer continues to devastate millions of families in LMICs today. 90% of the 528,000 cases and 266,000 deaths due to cervical cancer in 2012 occurred in LMICs. The cancer's prevalence in LMICs can be partly attributed to late-stage diagnoses. Clinics in high-income countries use cytology screening of pap smears to find abnormal tissues before they progress into precancerous lesions. However, cytology screening requires laboratories and trained scientists, neither of which is readily found in LMICs. As a result, a lack of appropriate screening tools will help contribute to cervical cancer causing the projected deaths of 447,000 women in LMICs in 2030.

Visual inspection with acetic acid (VIA) testing has emerged as the standard for cervical cancer screening in LMICs because of its accessibility and affordability. Clinicians perform VIA by applying diluted vinegar to the patient's cervix and inspecting it for whitened precancerous lesions after a few minutes. Unfortunately, VIA shows poor diagnostic accuracy due to the inherent subjectivity of visualizing precancerous cervical lesions, the inconsistent lighting conditions in clinics and the inadequate precancerous lesion detection training typically provided in LMICs.

The cerVIA system solves these clinical issues in a manner that seamlessly integrates into standard VIA procedures. After applying vinegar to the cervix, the clinician inserts the cerVIA device into the speculum and takes an image through the companion Android application. The device contains a custom lighting system that standardizes input images, consistently capturing images with similar brightness, hue and saturation values. These images feed into an algorithm on our Android application that uses pixel intensity processing and machine learning processes to detect precancerous lesions. The algorithm then outputs heat maps to highlight problem areas that clinicians can examine to make more-informed diagnoses, providing a more objective assessment than conventional VIA.

While competitors look to supplant VIA with resource-intensive methods or supplement VIA with expensive mobile colposcopes, the cerVIA system's potential lies in its simple operation that complements standard VIA testing with objective, accurate analyses at a competitively low price of ~$1.10 per patient. In preliminary diagnostic testing, our algorithm increased testing sensitivity and specificity to 91.7% and 88.6%, respectively, demonstrating a ~23% improvement over conventional VIA.

Looking forward, Luso Labs is planning a pilot study of the cerVIA system this winter in India - where 432 million women are at risk for cervical cancer and 80% of cervical cancers are detected at stage 3. After obtaining regulatory approval in India, we will mass-manufacture cerVIA devices via injection molding and bring our systems to clinics through our in-country partners. With a passionate team, design-conscious product and addressable market, Luso Labs is uniquely positioned to revolutionize cervical cancer screening around the world.
Awards

2016 Medical Honorable Mention
2016 Top 100 Entries
2016 Top 10 Most Popular
Voting
ABOUT THE ENTRANT

Team members:

Ritish Patnaik, Stephanie Yang, Olachi Oleru and Jahrane Dale

Ritish is inspired by:

As the children of immigrant families from low-income countries, my teammates and I feel a connection to the plight of impoverished people worldwide, and we look to use our engineering skills to improve their lives. As a part of Luso Labs LLC, we have interacted with many clinicians and cervical cancer patients, and their struggles motivate us to help eradicate cervical cancer through the cerVIA system.

Software used for this entry:

SolidWorks, Creo