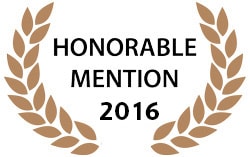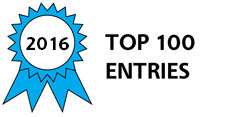 Access to safe water is problematic for 1.1 billion people in developing countries and challenging everywhere following natural disasters. Increasing temperatures due to climate change will progressively damage water supplies as heavy rainfalls produce sewage overflows and key water sources (mountain glaciers and snow pack) diminish. Furthermore, bio-terrorism threats aimed at municipal water systems call for upgraded disaster preparedness including personal water decontamination devices that are effective, inexpensive, highly portable, and easy to use.
Commercially available technologies for personal water purification are: bags with integrated filters, ceramic filters, straw filters, powdered clarification and disinfectant packets, purification tablets, solar disinfection and boiling, squeeze pouch with filter, sand filtration, and bottled water.
All commercially available remedies have one or more drawbacks: (1) hard to use correctly, resulting in unsafe output; (2) below World Health Organization (WHO) standards; (3) costly; (4) detrimental to the environment; (5) slow; (6) do not remove viruses; (7) maintenance-intensive; (8) not portable; (9) unreliable; (10) dependent on local weather or fuel; and/or (11) inconvenient.
In contrast, our devices are: (1) easy to use: pour dirty water in one end; get clean water out the other—a five year old can do it!; (2) up to WHO standards: removing bacteria, viruses, protozoa, arsenic, and lead; (3) inexpensive: approximately $35 will purify a family's water for one year; (4) environmentally friendly (forget bottled water!); (5) up to 10 times faster; (6) virus removing or killing; (7) maintenance free; (8) portable: can carry several units in one hand; (9) highly reliable due to fail-safe human factors design; (10) unaffected by weather and fuel/power availability; (11) able to provide water on demand like a water cooler.
Our design is a nanotechnology-powered, gravity-fed, multi-layered system. Our trade secret technology uses filter media that physically attracts contaminants like a magnet. Most other filters use tiny holes to catch and remove pathogens, but because our filters work differently, we have 100 times larger filter pores and faster flow. There are no measurements, no waiting periods, and no added chemicals.
Our innovative filter can be manufactured on existing production machines. This keeps costs down while delivering high quality product. Our filters are installed in proprietary housing to create a highly usable and safe water purification system. We use food-grade plastic resins that are abrasion resistant and chemical resistant to injection mold our custom housings. Then one of the largest water filter manufacturers in the USA assembles filters to exact specs. All our manufacturers have low minimum orders, but can scale up to hundreds of thousands of pieces per year so we can ship product quickly without the cost of large order minimums.
Our market includes developing countries ($14B), disaster relief ($1B), mobile military operations ($1B), and outdoor recreation ($1B). We are focusing first in India ($5.5B) where we are addressing the needs of middle-class households which can afford an inexpensive household filter, and the lower-income households who are served by aid organizations.
Awards

2016 Sustainable Technologies Honorable Mention
2016 Top 100 Entries
Voting
ABOUT THE ENTRANT

Team members:

Corinne Clinch - CEO // Co-Founder
Uriel Eisen - CIO // Co-Founder
Kyle Henson - Chief Business Officer
Dr. Jay Kuchta – Chief Microbiologist
Annie Black – Facilitator

Corinne is inspired by:

In the summer of 2013, I joined a research team to field test a new water purification method in rural South Africa, and our test results were astounding! Over the next year, I became inspired (and a bit obsessed) with the potential uses of nanotechnology for water purification. I formed a small team at Carnegie Mellon University to develop our first 50 or so iterations to use this technology. That's how I met Uriel and first experienced his amazing design skills.

I knew the technology had amazing market potential, and I've learned that the most sustainable and large-scale changes in the world normally happen for economic reasons. So in the summer of 2014, we incorporated Rorus, a for-profit startup venture, to test, manufacture, and scale this filter and our other innovative design ideas for humanitarian needs.

Software used for this entry:

Solidworks