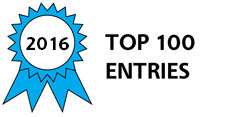 Water is one of life's necessities, yet for over 700 million people, a clean and reliable source of water is out of reach. Especially prevalent in remote and low-resource regions, water insecurity claims over 5 million lives every year. In these areas, providing a reliable distribution network and a secure source of water is impaired due to the absence of a strong technical workforce, a lack of training resources, and little funding. Given that clean water is a human right, a simple and affordable solution to the problem of drinking water insecurity is needed.
Countless dew harvester designs have previously failed to meet consumer needs for a predictable, simple, and affordable water supply. These harvesters inconsistently produce water during summer months, require large and unwieldy collection surfaces, and are difficult to set up and maintain. By combining dew harvesting principles with convenient and unique technical features, the NanoWell can safely, reliably, and cost-effectively meet consumer water supply needs. With a similar mechanism to capillary action, the geometry of the dew collection surface causes the aggregation of ambient water vapor as the atmosphere approaches dew conditions. This mechanism has the potential to allow higher efficiency and productivity than any previous design, allowing unprecedented functionality various low and mid elevation climates. Woven from microfiber technology, the NanoWell collection surface has a surface area to volume ratio over an order magnitude larger than any previous design. As a result, the design can be conveniently shipped within a standard drum. The three-part design facilitates simple configuration and maintenance, yielding an easy and user-friendly experience. Most importantly, this interchangeable drum facilitates easy and safe storage of excess water for long term usage. This greatly decreases the risk of contamination of the water supply relative to bulk storage containers like those used in previous dew collection systems.
Both the drum and vinyl sunshades can be effectively manufactured through plastic molding. As a team with research experience in the relevant manufacturing processes, we will fabricate polymer fibers with the desired geometry and surface finishes through conventional extrusion techniques. These fibers will be spun into onto a wireframe which can them be folded into the desired macroscopic shape. This provides necessary dew collector geometry while maximizing the scalability of the product. Use of green polymers and sustainable manufacturing minimizes the NanoWell's environmental impact.
Comparative economic analysis indicates that the NanoWell's lifetime cost of less than $100 may present up to a 20% decrease in yearly water expense for rural Angolans compared to water trucking and similar techniques, which currently occupy over 40% of this market. Upon deployment, the NanoWell's dominance over water trucking provides for an environmental friendly solution that could reduce further energy use and associated emissions.
Initially, we will focus upon marketing to consumer groups in water-scarce and remote regions. Upon further development, we will produce a high-performance product line to produce a sustainable, safe, and independent water supply for first world users. Additional impacts of our technology may include naval, disaster relief, and agricultural applications.
Awards

2016 Top 100 Entries
Voting
ABOUT THE ENTRANT

Team members:

Geoffrey Garnder
Jeffy Ho