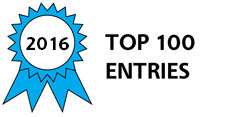 Our product deals with the problem of unrestrained emissions from diesel engine generators and chimneys of factories. Among these emissions, soot (carbonaceous nano-sized matter) especially poses tremendous risk to public health due to its carcinogenic nature. Additionally, this particulate matter is so small that it can easily enter the lungs and bloodstream and has been linked to a wide range of serious health effects, including premature death, heart attacks and strokes, and bronchitis and aggravated asthma among children. It is a matter of great concern, for India in particular, where air pollution is the fourth largest cause of death.

Solution:
We have developed a device that can be coupled with the exhausts of culprits mentioned above and can capture over 73% of the particulate matter (varying depending on manufacturer, location etc.) that is being emitted by them. We don't use a filter and have developed a novel, solvent based method for capturing the particulate matter.

This particulate matter keeps collecting in our device and after its concentration reaches a predefined value, we use a patented process of separation of the particulate matter from our device. Thus, the product is renewed and its efficiency is maintained. The separated particulate matter goes to our collection facility for further processing.

Our USP:
However, the unique selling point of this initiative begins here. We have worked out the commercial application of the captured particulate matter!

We have developed an ink out of the captured soot/un-burnt carbon, i.e. it can be used as a raw material in the ink industry (black pigment) and textile industry (textile printing). We have already validated our solution with multiple ink manufacturers, with many of them exclaiming our ink to be of top notch quality.

Hence, this captured particle, an environmental hazard, doesn't need to be disposed of but can be repurposed into useful inks and paints.
Awards

2016 Top 100 Entries
Voting
ABOUT THE ENTRANT

Team members:

Kushagra Srivastava Prateek Sachan

Arpit is inspired by:

Urge to use the technical knowledge acquired during engineering, for the betterment of the society at large, fuels the passion for design in me. My designs are usually focused on addressing the problems that affect the society. In the current project i a trying to use technology to combat the problem of air pollution in a sustainable way.

Software used for this entry:

Solidworks