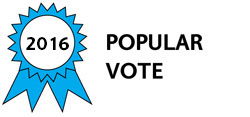 BACKGROUND OF THE INVENTION
Erratic power supply is one huge factor limiting advancement in education in the developing world especially in rural environments, taking its toll in the area of basic experiments in sciences, engineering and technology.
Laboratory Bench Power supply is a common electrical/electronic power unit found in laboratories. These available units have only one source of input power by which they can be put to use.
Erratic mains power or the complete mains outage renders this all important laboratory power unit non-useful appliance. Hence basic laboratory experiment requiring constant low power Alternating Current (AC) or Direct Current (DC) voltages are forced to be put on hold.
This invention therefore, is aimed at solving this challenge by ensuring that even when total mains power outage occurs, there will be no need for such basic experiment to be suspended or put on hold because of unavailability of power from the mains.
This product is an improvement on available DC laboratory bench power supply. The Solar Charged laboratory Bench Power supply is an electronic laboratory bench power supply unit. It is capable of delivering low voltage Alternating Current (AC) and Direct Current (DC) to carry out basic laboratory experiment for both secondary schools and also at higher education institutions.
The power supply is capable of delivering DC voltages of 5V, 9V, 12V and 12V AC voltage. Also Incorporated is a USB port that allows for charging cell phones and other mobile devices. Also incorporated in the design is a dedicated 12V DC output to power maximum of four(4) 5-7 Watt LED bulb to provide illumination in the laboratory for the instructor who may need to work at night in the absence of utility power.

The unit is designed such that the internal energy storage bank can be charged using solar energy with the help of an internal charge controller circuitry. Hence it becomes very important as it is conveniently used to meet the need of low DC and AC power required for basic experiments in schools located in places where there are habitual power outages or total power failure from the utility supply. As a result the usual postponement or outright cancellation of experiments in practical classes due to power outage will be a thing of the past.
At full load ( an ongoing experiment, Charging a mobile device, i.e. a phone or a tab, providing illumination with the four (4) LED bulbs ), the unit will last for minimum 12 hours.
Awards

2016 Top 10 Most Popular
Voting
ABOUT THE ENTRANT

Type of entry:

individual


Williams A is inspired by:

The need to improve on science, engineering and technology practical education to enable students experience first hand the practical (experimental) side of the theory class.

Software used for this entry:

PCB Wizard