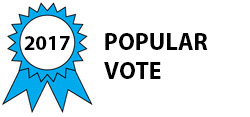 This is my second innovation to save human lives.
Concept of nails chassis for hill accidents. Every day we hear news of vehicle fallen from hills or bridges. But still we have no solution to stop these accidents and save lives of human beings.
Now finally i have made an innovation idea of new type of additional chassis which works and save lives of human during road mishap in hills or bridges.
First We made an additional chassis attached in vehicle with the help of act like robotic arms .This additional chassis have iron nails as views in video. This chassis control from 2 levers (left and right) which installed near driver hand to act quick in situation of hills mishap.
Secondly we attached two pressure cylinder tank first on left side chassis bar and as well second on right side chassis bar.
Now to perform action:
As soon as the driver comes to know that the vehicle is about to fall from hill or bridge.
He will pull the lever quickly. Pull right or left lever as per situation. After pulling lever the nails intrude in road. Due to which the vehicle will be saved from the mishap. This innovation idea can save thousand of lives per day.
Awards

2017 Top 10 Most Popular
Voting
ABOUT THE ENTRANT

Type of entry:

individual


Number of times previously entering contest:

1

Manoj is inspired by:

Inspired by vehicles accident in hills.

Software used for this entry:

3D Software