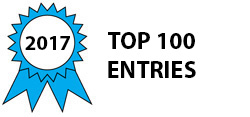 Dynamic Energy Technologies has patented a means of utilizing vehicle ride motion to generate electrical power. This electrical energy downloads the inefficient ICE/alternator combination. A 90% efficient alternator powered by a 20% average duty cycle ICE gas engine wastes 82% of the fuel consumed when producing electrical energy. The DET generator minimizes this fuel waste by reducing the duty cycle of the alternator; every 100 watts generated by the DET generator reduces the engine load by 550 watts (1/0.18) * 100). Audi claims a savings of 0.7L/100km using ride motion energy: //Audi%20Energy%20Generating%20Suspension.htm.
The DET machine can actively re-charge the battery pack on an EV/Hybrid while the vehicle is in motion. This novel generator is based on Faraday's Law and has been tested at an independent laboratory to verify its operation. It is at a TRL level of 3-4.
DET holds 3 U.S. patents covering rotary, linear and variable output generator types: 8456032, 8593007 and 9124154. The technology can be tailored for a wide variety of applications and mounting conditions and can be retrofit to EVs, ICE passenger cars, buses, Class 8 tractor trailers and military vehicles. It can supplement shock absorbers in its linear embodiment or operate independently as a rotary machine.
This potential energy contribution (kWh) is even more significant on higher (vs. lower) efficiency vehicles (EV's, hybrids, high fuel economy ICE vehicles) where the electrical loads represent a higher percentage of the energy needed to propel the vehicle, e.g., the blower motor, radiator fan, DRLs, heated & cooled seats, ECM, BCM, CCM, electric AC compressor, fluid pumps and electric heaters consume substantial electrical energy.
DET projects >$80M fuel cost savings on 10,000 military vehicles averaging 10,000 miles per year operating in remote middle east theatres .
Thank you for your consideration.
Awards

2017 Top 100 Entries
Voting
ABOUT THE ENTRANT

Team members:

David Hochberg Jon Rothernberg Amy Parker Gregory Peterson

Number of times previously entering contest:

2

David is inspired by:

Having a different perspective on science and what might be possible

Software used for this entry:

Autocad