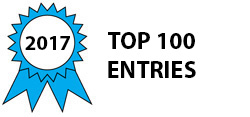 The promise of V2X has arrived with Danlaw's Through Glass Integrated V2X Antenna. It enables vehicle-to-vehicle, vehicle-to-infrastructure, vehicle to everything communications using DSRC, providing a myriad of
safety features.
For the best system performance, current state-of-the-art DSRC systems use a roof mounted antenna and achieve excellent communication robustness. However, a roof mounted antenna would require drilling holes to make the connections for the existing aftermarket vehicles. Some solutions may use antennas mounted internally within the vehicle, for example to the window. However, internal antenna performance is limited and decreased because of the vehicle's pillars and roof interference. Drilling holes to route cables from outside to inside the vehicle to the DSRC ECU may be undesirable due to sealing, aesthetics and cable losses. Through the glass coupling can provide access to an external mounted antenna. The antenna design for through the glass coupling may use a stub/monopole antenna type for DSRC frequencies designed to mount on the exterior front/rear/side windshields.
A through glass antenna design is beneficial for promoting Vehicle to Everything (V2X) communications especially for aftermarket vehicles without drilling holes on the vehicles roof to route RF cables, without increasing cable losses, Best in class RF performance (omni-directional & high gain),Simplifies Antenna Installation on existing vehicles, Adjustable to any windshield angle (rear/front/side),Eliminates the need for lengthy RF cables to the exterior antenna.
Awards

2017 Top 100 Entries
Voting
ABOUT THE ENTRANT

Team members:

Krishna Bandi, Scott Morell, Craig Matthews Tim Morris