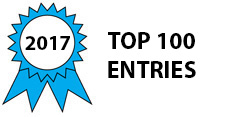 The researchers at NC State have conceptualized a new mode of transportation that solves the circulatory transit problem, with travel distances of less than 10 miles or less, these areas are too far to walk and too short to drive. A large number of sites like college campuses, corporate campuses, large shopping malls, airports, amusement parks and fairgrounds, sports complexes, dense urban centers and downtown regions have to deal with such problems on a daily basis.
EcoPRT inherits all the advantages of a PRT system like immediate boarding and dispatch on demand, point to point routing without any intermediate stops and numerous, small, convenient, inexpensive stations located throughout the system's range. A Few examples of operational PRT System can be found at the Heathrow Airport, 2getthere in Masdar, UAE, and Vectus in Suncheon, South Korea. Unlike a typical PRT system, EcoPRT can be more flexible.The vehicles are being designed to work both on dedicated guideways and existing roadways. The key factor in the vehicle's design is being small, light-weight and low cost. A two-person, fully laden EcoPRT vehicle weighs less than 1,000 lbs. and is also less than 3ft. wide. Being much lighter than conventional automobiles or even other PRT systems, the elevated guideways when built will correspondingly be less expensive estimated at approximately $1 million/mile. Ultimately, a fully autonomous system will add to the convenience.
About the prototype:
The small, light-weight, low-cost nature of the vehicle is a requirement that imposes unique design constraints on the subsystems of the vehicle. The prototype vehicle is driven by two 72V BLDC Hub-Motors which are powered by LiFePo batteries. The chassis is low weight (65lbs) steel and aluminum tubular space frame, with a roll cage for passenger safety and an emergency egress hatch. It consists of four independent brake lines that control the brake force on each of the four wheels and accounting to lateral and longitudinal weight transfer and also provide redundancy in case of failure.
Furthermore, development of low-cost, reliable collision avoidance systems is also an active area of research. Current EcoPRT prototype (gen. 2) fashions a perception system consisting of real time location tracker, custom made rotating LIDAR unit, stereo camera, and an inertial measurement unit. The proposed pilot on NCSU campus seeks to demonstrate the use of the vehicles on existing pathways as the first phase of implementing the system. An API has been developed that coordinates vehicle route selections and allows riders to place requests for vehicles using a smart phone or similar device. The central networking controller stores all the path routes with their respective coordinates and determines the optimized route for each vehicle based on the location from which the ride request came, the destination and status of the other vehicles in the fleet. The ride request and the route instructions are passed to the vehicle. The central networking controller is also responsible for monitoring of the state of the vehicle, including its availability, GPS location, battery status, speed and occupancy state.
Awards

2017 Top 100 Entries
Voting
ABOUT THE ENTRANT

Team members:

Dr. Seth Hollar
Marshal Brain
Nikhil Patil
William Joel Smith
Adam Stevens
Amit Arup Nayak

Software used for this entry:

Solidworks, ADAMS, VTK, OpenCV