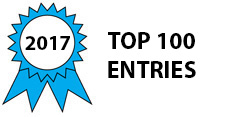 The purpose of this project is to propose a new propeller-type climbing robot for climbing various types of structures which include significant obstacles, besides inspection of industrial vessels made of various materials, including non-ferromagnetic material. The inspection process includes capturing images of important spots which are prone to corrosion, as well as measuring the vessels' wall thickness.
The design mainly consists of two coaxial upturned propellers mounted on a mobile platform with four standard wheels. A new hybrid actuation system that consists of propeller thrust forces and standard wheel torques is considered as the adhesion system for this climbing robot. This system generates the required adhesion force to support the robot on the climbed surfaces.
Experimental tests to check the robot's capabilities of climbing different surfaces, such as smooth, rough, flat and cylindrical surfaces like the real vessel, are successfully carried out. In addition, the robot stops accurately on the climbed surface at any desired location for inspection purposes, and it overcomes significant obstacles up to 40 mm.
Practical implications: This proposed climbing robot (EJBot-I and II) is needed for the petrochemical and liquid gas companies where a regular inspection of the welds and the wall thickness is required. The interaction between the human and these vessels is dangerous and not healthy due to the harmful environment inside these vessels. EJBot robot will save huge cost for inspection of vessels in petrochemical companies, as well as, save the health of technician and prevent many hazards.
For further information please visit:
https://www.youtube.com/watch?v=xXKKpNN5MZE
1. http://ieeexplore.ieee.org/abstract/document/7165995/
/>(ICCAR Conference: 20-22 May 2015).
2. http://ieeexplore.ieee.org/document/7222776/
/>(AIM Conference: 7-11 July 2015).
3. http://www.emeraldinsight.com/doi/full/10.1108/IR-07-2016-0182
/>(Industrial Robot: An International Journal: March 2017).
Awards

2017 Machinery/Automation/Robotics Category Winner
2017 Top 100 Entries
Voting
ABOUT THE ENTRANT

Team members:

Dr. Mohamed Gouda Alkalla Prof. Mohamed Fanni

Number of times previously entering contest:

1

Mohamed is inspired by:

The magnificent capabilities of the creatures around us provide very efficient solutions for space exploration where the restricted limits of power, weight, and size are imposed.
The wood-wasp is drilling efficiently into the trees to provide a secured shelter for the egg/larva.
Similarly, the undulatory motion of the sandfish lizard is an inspiring solution for penetrating the sand to bury itself from any potential predators.