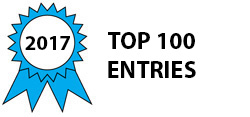 Cazza is a 3D printing technology company that aims to change the world through our technology and construction services. We sell 3D printing construction technology that will make construction processes more efficient, cost effective and environmentally friendly. We also provide design, engineering and construction services to build 3D printed projects. Cazza's roots began by noticing a massive gap in the efficiency of construction processes. This gap was responsible for major problems in the world today including air pollution, unsafe housing, and high living costs.
What makes our product relevant:
-This system will effectively remove the need of having personnel performing hands-on construction labor
-Full creative freedom for more intricate designs and more appealing structures
-Reduced usage and waste of concrete in the constructions, by optimization of the structure geometries achievable
-Enables the provision of faster infrastructure assistance to civil communities in case of disasters
Milestones:
Complete hardware development, est. Q1 2018
Complete software development, est. Q2 2018
Complete hardware/software integration, est. Q4 2018
Complete testing and deployment, est. Q1 2019
How it works:
-Once the engineering process has been completed, the CAD files are loaded in the Cazza's programming suite software, where it is transformed to manufacturing tool paths, that the robot can follow to build. After that process is ready, the resulting Machine code file is uploaded wirelessly or through USB connection to the robot
-Cazza's software will analyse and determine the maximum number of printable areas and the order and path in which they will be printed. Speed of printing, and pauses to install electrical wiring, reinforcements and plumbing are programmed at this stage before the machine is brought on site.
-Once programming is complete, the machine and site are prepared for all onsite activities. This includes ensuring the terrain is levelled and that a power and material supply is available for the robot.
-The machine is then brought on site by truck, unmounted and hooked up to the power and concrete supply. Cazza's machines are mobile and remotely operated making them easy to position on site. After positioning, the robot could use user defined reference for particular conditions where the terrain uneven, particular construction paths or there are obstructions in the workspace. Within 30 minutes of delivery to the site, the machine is ready to print.
-With the touch of a button, Cazza's robot will start printing your dream project.
-During the printing cycle, Cazza's robot will stop as programmed to install reinforcements, electrical wiring, and plumbing.
-When the project is complete, the robot will automatically stop the flow of concrete and ready itself to be removed from the site. The robot cleaning routing is quite straight forward, as it only requires a waterline connection to clean itself. Disconnect the power and concrete supply and the machine can be remotely or manually moved to the truck for removal. Like setup, this process takes approximately 30 minutes.
-The final result is your dream project built more efficiently, safely and easily using Cazza's technologies.
Awards

2017 Top 100 Entries
Voting
ABOUT THE ENTRANT

Team members:

Chris Kelsey Fernando de los Rios Javier Hernandez

Number of times previously entering contest:

2

Javier's favorite design and analysis tools:

Solidworks
SketchBook
COMSOL

Javier is inspired by:

The necessity to provide better quality products to society an more efficient use of resources

Software used for this entry:

Solidworks, EAGLE, Simulink, Abaqus, MSC Adams