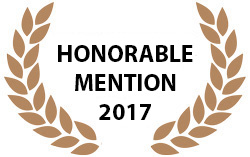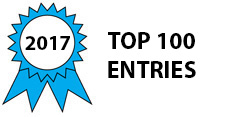 Traditionally, drive elements like gears, pulleys, sprockets and similar devices are affixed to rotating shafts using a variety of different methods. Setscrews or shaft keys are the most preferable; however when intermittent and reversing motion is required in a system, performance will worsen over time.

Numerous fasteners are made with several parts where a series of screws are needed for mounting.

All of these methods will satisfy requirements but they are costly, require time for installation and need trained workers to perform required mounting/tightening force. Many locking devices are bulky and heavy.

New fasteners have been designed to pair precisely with every gear, pulley or any component by reducing cost and improving function.

The Torksleeve A2 (TSA2) is a single cylindrical sleeve whose exterior is threaded with our patented asymmetric thread and works with component where its bore is threaded with standard 60 degrees threads. Also, section of the sleeve is threaded with fine threads to receive nut needed to increase clamping force (Fig. 1).

The applied asymmetric thread design features a continuously inclined surface (Fig. 1 and Fig. 2) that fits standard female threads.

To mount a component, screw the slitted sleeve with nut into your pulley or gear, and hand tighten. Insert this sleeve/pulley assembly onto a shaft. Hold the sleeve with a wrench, and with a second wrench torque the nut against the component (Fig. 1). The component will be forced to slide axially on the shallow inclines of the sleeve threads, generating high radial force, locking the component and simultaneously contracts the slitted sleeve uniformly causing to grip the shaft. (Fig. 3).

The sleeve can be threaded into the component from either side providing secure vibration resistant bidirectional movement, and repeated mounting and dismantling of components.
Any component with standard 60 degree thread can be assembled with TSA2.

TSA2 may be visible in many industries like machinery, robotics, power transmission, conveyors, auto industries and others that are looking for reliable low cost, high torque, easy to apply and remove fastener.
Our TSA2 fastener is a single cylindrical sleeve made on CNC lathe that offers high precision and low production cost.
Torksleeve A2 (TSA2) is designed to connect precisely with every gear, pulley or any component creating complete solution from .125 to 2.500 inch diameter shaft.
Awards

2017 Machinery/Automation/Robotics Honorable Mention
2017 Top 100 Entries
Voting
ABOUT THE ENTRANT

Type of entry:

individual


Number of times previously entering contest:

2