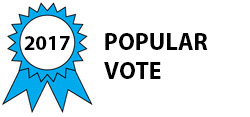 ROLE OF OUR MACHINE:

The high amount of labor necessary for weeding, harvesting, drying, threshing and shelling makes the crop economically unattractive to the younger generation of farmers. The very laborious tasks of threshing and shelling are made easier with our groundnut separator and decorticator machine. The areas where our machine sounds helpful are as follows:
INSIGHT OF THE MACHINE:
A rectangular frame is made with 5mm thick mild steel with a total height of 4 1/2 feet to which two cross bars are welded throughout the length. To the first cross bar, a shaft of 25mm are made to rotate on two Plummer blocks across the span of the machine. A hollow drum of 150 mm is welded concentric to the shaft. It is closed at each end with dummy plates of 2mm thickness. Semicircular blades having a diameter of 4mm are welded over the circular drum. 4 semicircular blades are welded over the circumference of the cylinder. Another hollow drum is also welded in concentric to the shaft axis. It is of 180mm diameter. Patterns resembling the shape of the groundnut are made with the help of later cutting. A mouth is cut open at the top of the 180mm dia. cylinder. To the second cross bar, a cycle rim is mounted on a shaft which is supported at the span of the cross bar with the help of Plummer blocks. It is fully covered and it is brought to the blade embedded drum. Motor is a 1KW, 1440 rpm whose speed is reduced by pulleys of diameters 230mm and 76mm. Two belts A43 and A51 are used. The A43 belt runs between the motor pulley and the larger pulley of the decorticator shaft. The other belt A51 runs between the smaller pulley of the decorticator shaft and the pulley of the separator shaft.
Awards

2017 Top 10 Most Popular
Voting
ABOUT THE ENTRANT

Team members:

SH Rahulkanth, Saran R, Santhosh B, Raghul A

Rahulkanth is inspired by:

The Conventional designs were too complex and expensive for small scale farmers, so we came up with this idea of optimizing the machine and thereby making it affordable for farmers.

Software used for this entry:

None