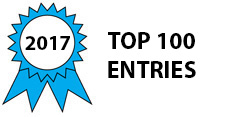 Gear and Teeth for On-site Repair (GATOR)

Plastic Gears and Additive Manufacturing Background
Gears are among the most important and commonly used elements across a range of mechanical applications. Recently, composite plastic gearing has seen an increase in usage for a variety of applications because of its low cost, weight, and its ability to satisfy mechanical requirements of gearbox or power transmissions. During gear use, large forces are produced at the base of the gear teeth, resulting in wear and degradation. In fact, more than 85% of gear failures are associated directly with teeth disintegration. Because plastic gears are currently manufactured via conventional molding and machining processes, the entire gear must be replaced when even a single tooth fails. As a result, maintaining gear assemblies for space or at-sea applications can prove costly.

Additive manufacturing (AM), specifically fused deposition modeling (FDM) style 3D printing, is a promising technology to enable production of parts at the point of usage, greatly mitigating the logistical costs and reducing the need for repair part inventories. However, most polymers employed in AM possess relatively low melting points and poor fire, smoke, and toxicity ratings, crucial characteristics for space and at-sea applications. As a result, no robust previous design for an AM manufactured gear has been developed.

A Novel Approach To Plastic Gears
Two novel concepts are combined in the GATOR Gear design. First, the gear hub is separated from individual teeth (see Figure 1). Second, gear teeth are generated via FDM using an exciting new material with suitable mechanical properties for space and at-sea applications. Additionally, the design provides logistical benefits associated with on-site AM.

3D Printing In Space and At Sea
Our design is enabled by an innovative nanocomposite carbon powder and aromatic thermosetting polyester (ATSP) type filament, the first 3D printable ATSP compound. As result, our gear maintains comparable mechanical properties to that of conventionally-machined nylon 6/6 gearing. Additionally, our gear possesses excellent chemical resistance and high heat deflection temperatures and flame resistance, which are attractive characteristics for space and at-sea applications.

Future Opportunities
The use of AM in gearing presents the opportunity to embed sensing and monitor mechanical conditions via the internet of things (IOT). Furthermore, embedding sensors into the gear teeth significantly decreases sensor volume and improves information quality compared to conventional monitoring systems. Using embedded sensing, the vibration patterns of equipment could be obtained and analyzed to identify mechanical components in need of maintenance.

Conclusion
By using modular and replaceable teeth which can be manufactured on the spot, the Gator Gear facilitates innovative and sustainable gear maintenance and operation. Faulty teeth can be recycled on site, rendering the design sustainable for several wear cycles. This greatly eases the logistical and economic demands of mechanical maintenance for at-sea and space applications.
Awards

2017 Top 100 Entries
Voting
ABOUT THE ENTRANT

Team members:

Michael New
Wesley Kuehn
Justin McGinnity
Tanil Ozkan

Software used for this entry:

Autodesk Fusion