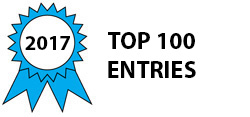 Open Indirect Ophthalmoscope is an Open Source, ultra-low cost, portable screening device for retinal diseases built using a Raspberry Pi.
OIO (OWL) is an idea conceived in the Fall 2015 MIT Media Lab Engineering Health Course. Development of the electronics, enclosure, and optics have continued since Spring 2016 at the Srujana Innovation Centre at the LV Prasad Eye Institute, Hyderabad, India. It aims at capturing good quality retinal images using an affordable device, mainly to help make identification of Diabetic Retinopathy accessible to all and hence prevent cases of "avoidable blindness."
Diabetic Retinopathy is a complication of diabetes causing damage to the retina, eventually leading to blindness. The cost of state of the art retinal imaging devices required for identifying this disorder lies in the range $10,000 - $25,000. This makes them inaccessible to the population in rural areas or developing countries. We aim to develop a device under $400 which can provide reasonable quality retinal images to clinicians.
INTEGRATED MACHINE LEARNING
The device integrates into a massive online grading system (theia) built by graduate students at MIT Media Lab. This system is able to grade the severity of DR in images on a scale of 0 (not present) to 4 (severe). The system uses a deep learning algorithm (convolutional neural networks) and a powerful GPU-accelerated machine to be able to process images on the cloud in a few seconds. This enables rapid screening and triage without the need for a trained expert to assess each and every image, making OIO a powerful tool for eyecare clinics and public health programs.
Check out this links for the details about the whole project:
https://hackaday.io/project/11943-open-indirect-ophthalmoscope
/>http://www.instructables.com/id/Open-Indirect-Ophthalmoscope-OIO/
/>http://lvpmitra.com/oio
Awards

2017 Top 100 Entries
Voting
ABOUT THE ENTRANT

Team members:

Sandeep Vempati (LV Prasad Eye Institute) Tristan Swedish (MIT Media Labs) Dhruv Joshi (Stanford) Devesh Jain (Tesseract Imaging) Deepika Dixit (TATA) Nish Mohith (Schepens Eye Research Institute) Ebin Phillip (BITS Pilani) Ayush Yadav (BITS Pilani) Shivakshit (Ex Synopsis) Sree Charan (IITG)

Number of times previously entering contest:

never

Sandeep's favorite design and analysis tools:

Solidworks, Matlab, Zeemax, Ray Optics

Sandeep's hobbies and activities:

Building stuff

Sandeep is inspired by:

Societal needs

Software used for this entry:

Solidworks