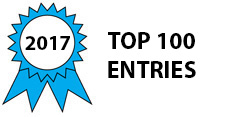 Iron is a critical mineral for motor and cognitive development; a deficiency can lead to anemia, which can trigger other illnesses. The World Health Organization (WHO) reports 30% of the global population as anemic with the majority being children and pregnant women. Furthermore, 40% of Americans are vitamin B12 deficient. Such deficiencies emerge rapidly and affect normal body function.
With healthcare currently being a variable commodity, a patient may be discouraged from monitoring their health, especially if they have a vital blood nutrient deficiency, mainly in fear of the out-of-pocket cost. Furthermore, individuals living in remote or medically underrepresented areas may have limited access to basic care, like a blood test. Institutions like WHO and Harvard Medical School state that deficiencies in blood nutrient levels can silently arise and trigger life-threatening diseases, inhibiting development, and affect the nervous system. With a population that's becoming more health conscious it would be beneficial if individuals had access to such important information regarding their bodies whenever they want.
We (Aïma) want to achieve this. We believe that a person suffering from anemia should not have to wait until a doctor's appointment to get a lab order or pay about $30, out of pocket, for a test at a lab-to-consumer facility. Aïma has developed an affordable, personal blood test platform, HemoPen(TM), by which a person can monitor their blood nutrient levels from home or on-the-go. Our pen-sized platform will permit the user to attain a small sample of blood from their finger and test blood nutrient levels with Aïma's patent pending, disposable centrifugal microfluidic device, AïmaStrip(TM) (Fig. 1). Within minutes the test is complete and the user will receive notification from our mobile app that the results are ready with the option of sharing the results with their physician (Fig. 2).
Currently, an at-home-blood-testing unit is quite expensive (~$100s), bulky, and slightly more complicated to use due to having multiple components. Additionally, the test menu is limited focusing mostly on fertility and inflammation levels. On the contrary HemoPen(TM) is slim, portable, simple to use, and has an extensive test menu. In addition to iron and critical vitamin levels we have also added glucose, cholesterol, and inflammation to our menu. Lastly, it's inexpensive; for $18 anyone can discreetly test their blood whenever they want. Additionally the user may purchase extra AïmaStrip(TM) in a box of 30 for $25.
Manufacturing the durable plastic body and electronics of HemoPen(TM) is economical. The fabrication of AïmaStrip(TM) is also cost-effective; once the re-usable wafer for AïmaStrip(TM) is fabricated it yields 20 devices, these are then copied to poly-dimethyl silicone (PDMS) becoming usable. Fabricating 30 AïmaStrip(TM) devices will cost approximately $18, in a typical nanofabrication facility.
With HemoPen(TM), Aïma's aiming to provide quality, simple, and affordable blood testing to everyone including a medical relief tent in Africa. We believe healthcare should be accessible wherever, whenever to all. As we complete this generation of HemoPen(TM) we intend to add more testing profiles to our future generations and achieve Aïma's mission.
Awards

2017 Top 100 Entries
Voting
ABOUT THE ENTRANT

Buke's favorite design and analysis tools:

COMSOL Multiphysics, Matlab, Excel, Visio, and AutoCad

Buke is inspired by:

Music, art, simplicity, and practicality

Software used for this entry:

COMSOL Multiphysics and OrCad PSpice