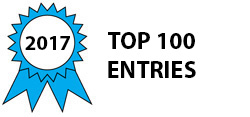 Tinnitus is a serious health condition that can negatively affect a sufferer's quality of life and there is presently no known cure but with perseverance the perception of Tinnitus can be significantly reduced. Tinnitus is a complex audiological and neurological condition, and is most commonly linked to hearing loss of one form or another.
TINNITLESS is a tabletop instrument supporting several Tinnitus therapy regimes. I have designed a prototype, utilising some of the latest audiological research to maximise desensitivity of the central nervous system to hearing loss, promoting a lowering of Tinnitus perception. It gives the Tinnitus sufferer the self help tools to positively impact their condition. It will monitor changes, and is adaptable to, the many manifestations of Tinnitus.
Although it has many features it has a simple visual command selection method of operation. Sequenced images from a colour TFT display are selected from the handset which is also wirelessly linked with the main unit and supports connection to earphones. When docked to the rear of the TINNITLESS device the handset charges its internal batteries and powers down the main unit. A USB charge port is available to charge the internal TINNITLESS batteries. Supporting audiogram frequency monitoring, many white noise contours and specific notch filtered noise to aid sleep and relaxation. The adjacent band modulated tones are generated using the sufferers own stored parameters and the acoustic output is normalise to the users upper audiogram range.
Awards

2017 Top 100 Entries
Voting
ABOUT THE ENTRANT

Type of entry:

individual


Duncan is inspired by:

I also suffered with Tinnitus which prompted a two year research and design into a self help therapy device.

Software used for this entry:

microchip mplab