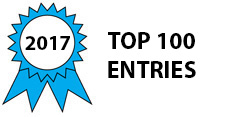 The cost of treating lower back pain in the United States has been estimated at $90 billion per year in 2008 with a further $10-20 billion in costs due to loss of productivity. A significant portion of the expense is attributable to spinal fusion surgery. Anatomics seeks to improve the efficiency of fusion surgery by reducing the manufacturing and supply cost of equipment and optimising the workflow within surgery without compromising clinical outcomes. Our current solution which we are calling FUSEbox is a custom patient-specific kit produced using 3D printing (3DP). The kit greatly simplifies minimally invasive transforaminal lumbar fusion surgery (MIS TLIF) and can be adapted to support most spinal fusion techniques.
Using patient imaging in the form of Computed Tomography (CT) data together with custom planning software developed by Anatomics, we design a patient-specific solution involving screws, rods and an intervertebral spacer (cage) for each MIS TLIF surgery. A 1:1 scale model of the patient's spine is 3D printed and provided for the surgeon and patient to verify the surgical plan pre-operatively. After approval of the plan, patient-specific muscle retractors and anatomically-matched templates for surgery are manufactured using 3DP and sterilised. Based on preoperative measurements, the required implants are pre-ordered and packaged with the instruments and provided as a kit (FUSEbox) to the hospital before surgery. Our novel method improves upon current techniques for MIS TLIF surgery where surgeons design a solution intraoperatively utilising a vast array of sterilised equipment ranging from implants of different sizes, instrumentation tools, intraoperative stereotactic navigation equipment, and radiological imaging systems.
The pre-planned specifications for the spinal construct can be mapped into the bony spine from the skin surface using the stereotactic template, k-wire, and minimal radiography. Once deployed, the k-wire provides a railroad for all subsequent instrumentation. The patient-specific muscle retractor manufactured to match the skin to spine depth is then temporarily affixed to the spine with an insert and locking screw. The unique insert doubles as an osteotomy guide. Together, these novel 3DP instruments facilitate neural decompression, interbody cage implantation, and accurate completion of the spinal construct.
Pre-ordering implants and instrumentation reduces the need for hospitals to source and maintain sizeable and costly inventories of "perishable" stock. Custom templates and retractors combined with biomodels improves the efficiency of the surgery, by reducing the number of steps required to implant the hardware. It also reduces procedural complexity while increasing accuracy, making expensive and high maintenance spinal navigation equipment redundant. The 3DP instruments also reduce radiation exposure to the patients and operating staff. With less equipment in the theatre, workflows improve while maintenance costs and wastage are reduced. These efficiencies are achievable while delivering predictable and comparable clinical outcomes to current methods for MIS TLIF surgery.
Providing spinal surgery is a complicated process requiring an extensive, costly support network. Our method of pre-planning surgery, manufacturing customised instrumentation for every patient, and optimising critical processes in the operating theatre has the potential to realise significant time and cost benefits to the healthcare system.
Awards

2017 Top 100 Entries
Voting
ABOUT THE ENTRANT

Team members:

Paul D'Urso Robert Thompson Philip Lewis Mark Owbridge Matthew Linden Ganesha Thayaparan Anatomics Pty Ltd, Melbourne, Australia

Ganesha is inspired by:

Custom, Intuitive, Simple, Innovative, Elegant, Efficient, Artistic solutions

Software used for this entry:

CAD, SolidWorks, Custom Software (Anatomics)