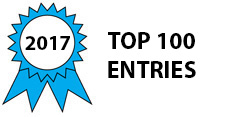 Innovation: The Mobility Assist (http://www.biodex.com/mobilityassist and http://www.mobilityassist.net) is a multifunctional Sit-to-Stand (STS) and ambulation therapy device invented at Stony Brook University and licensed to Biodex Medical Systems for commercialization. The technology behind the device include planar four-bar and six-bar linkage systems that emulate the natural kinematics of human body during the STS motion (six-bar patent is granted, while the four-bar is pending).
Current state of the art devices include wheelchairs, walkers, standing frames and walking frames, all of which are limited to only one aspect of mobility. The Mobility Assist is the first to encompass in one device the ability:
1. To comfortably and securely lift up to a 350 lb person.
2. To maintain that person's center of gravity within the footprint so that the device will not tip and the patient could not fall even at an angle of 10 degree from horizontal.
3. To fit through a standard 36" door and around standard width wheelchairs.
Manufacturability: The Mobility Assist was designed in conjunction with manufacturing engineering at Biodex to ensure cost effective, quality ensured manufacturability and a sustainable profit margin at an acceptable market price. This was accomplished by making the device symmetrical; reduced part cost and utilizing commercial off the shelf (COTS) components wherever possible. The symmetry of the linkage system on two sides reduced part count and tool fixtures. The result is eight unique welded components and thirty unique fabricated parts. The rest of the parts are readily available hardware and COTS components for lift actuation and control, power, and casters.
The trickiest aspect with rehabilitation products is the connection or interface of the patient to the device, which in this case would be the harness. Mobility Assist incorporates a unique harness that is versatile to fit a broad range of patients, easy to don and doff and comfortable, all at a cost allowing for addition harness purchases.
Marketability: The product will find favor in Physical Rehabilitation and Safe patient handling. It will improve safety and outcomes, as laws are being enacted to not lift patients up. Zero lifting laws are now taking effect in many states. Prompted by American Nurses Association's "Handle with Care" Campaign which began in 2003, eleven states have enacted "safe patient handling" laws or promulgated rules and regulations. The device is ideal for patients with various physical and neurologic deficiencies and valuable to therapists, rehabilitation nurses and health care workers that must get patients up and walking each day. Facility safety managers will appreciate the product for patient safety as well as workers safety.
The primary markets of this device are Assistive living, skilled nursing, VA Hospitals, In-patient Hospital Rehab. Biodex aims to first offer it as a physical medicine and rehabilitation product to the 46,000 Assisted Living Facilities and nursing homes with the total addressable close to $271.4M (46,000 units times $5,900/unit).
The mobility assist could potentially enable millions of disabled people around the world to live with their loved ones or in ALFs independently and with dignity.
Awards

2017 Top 100 Entries
Voting
ABOUT THE ENTRANT

Team members:

Anurag Purwar, PhD, Associate Professor of Mechanical Engineering, Stony Brook University Ed Behan, VP, New Product Development, Biodex Medical Systems

Number of times previously entering contest:

1

Anurag's favorite design and analysis tools:

MotionGen, http://www.motiongen.io
Autodesk Inventor
Autodesk ForceEffect Motion
Solidworks
Ansys
COMSOL
Abaqus

Anurag's hobbies and activities:

Robotics and Electronics

Anurag belongs to these online communities:

ASME, ASEE

Anurag is inspired by:

As an Associate Professor of Mechanical Engineering at Stony Brook University (SUNY), I teach, practice, and research in the Machine Design area.

The motivation to work on Mobility Assist came from a friend and a retired doctor who has Polio and wanted me to design a multi-functional assistive device that could help him get up from a chair and walk around. The device was developed from a personal pain and eventually was designed and manufactured to help benefit a large class of patient population suffering from mobility disabilities.

Biodex Medical Systems as our commercialization partner is bringing this device to the market. As of June 2017, several pre-production units were placed in assisted living facilities and nursing homes for final feedback collection.

Product URLs:

http://www.biodex.com/mobilityassist

http://www.mobilityassist.net

Software used for this entry:

MotionGen, http://www.motiongen.io Autodesk Inventor Autodesk ForceEffect Motion Solidworks Ansys COMSOL Abaqus