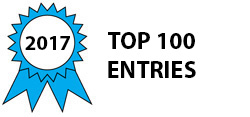 The advancement of analytical water characterization methods has revealed the presence of a new class of water contaminations known as emerging contaminants. One of the main groups of this class of contaminants is pharmaceutical compounds, including the medicines used by individuals everyday. These contaminants have a widespread presence in the effluent of wastewater treatment plants and hospitals with proven negative impacts on aquatic species. The inefficiency of current standard treatment strategies in elimination of pharmaceutical compounds has initiated efforts to create innovative and more effective treatment technologies.
At Roshan Water Solutions, we have developed a new water treatment technology inspired by the inherent cleansing power of lightning bolts. This technology, PlasmaClens(TM), uses helical resonators to enable the creation of thousands of small lightning bolts, i.e. electrical plasma, on the surface of water in a safe and sustainable manner (energy consumption of each plasma generator is 10-15W). The application of these electrical plasmas on the surface of water creates a wide variety of oxidizing agents such as ozone, hydrogen peroxide and many more. These agents can eliminate a large spectrum of contaminations from water such as pharmaceuticals and personal care products, pesticides, dyes and also biological contamination such as E.coli. We have already tested this technology to eliminate various pharmaceutical contaminations from water and wastewater. This means that by using our PlasmaClens(TM) technology, one can assure that the wastewater is free of pharmaceutical contaminations and consequently protect the environment, aquatic species and possibly our drinking water sources.
What sets PlasmaClens(TM) technology apart from other electrical plasma-based water treatment technologies is the fact that we can easily create plasma using a single electrode on top of the water. This makes the design and implementation of the treatment system much easier. In PlasmaClens(TM) technology, we can design a grid of plasma generating electrodes that is positioned atop an existing water pool. This means that the footprint of our treatment technology is very low. On the other hand, our technology is superior to available ozonation systems in the marketplace since it creates various oxidizing agents including ozone itself.
PlasmaClens(TM) technology can be applied where there is a need to eliminate pharmaceutical contaminants. These include hospitals and wastewater treatment plants where current treatment technologies are not sufficient. Hospitals are the main target market for this technology since they are the single most important source of pharmaceutical contamination into the environment. For Roshan Water Solutions, the local market includes the 154 hospitals that actively serve the population in the province of Alberta, Canada. The penetration rate of 10-15% is estimated for this local market.
The cost of one PlasmaClens(TM) unit depends on the volume of the water to be treated. For treatment of 100,000-150,000 liters/day, we estimate the price of $40,000-60,000 per unit of PlasmaClens(TM) which is comparable to the cost of an ozonation unit and lower than a reverse osmosis (RO) unit. The production of the unit will be done with the help of a local medium size companies in the water/wastewater industry.
Awards

2017 Top 100 Entries
Voting
ABOUT THE ENTRANT

Name:

Parmiss Mojir Shaibani

Team members:

Parmiss Mojir Shaibani Amirreza Sohrabi