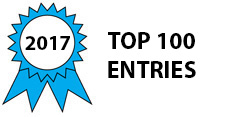 Need for Clean Water
Pollution by heavy metals (HMs) is a crucial environmental issue. With the modern growth of chemical, mining, energy, tanning and dye industries plenty of residual HMs - Hg, Pb, Cd, Cr and others - are discharged into the ambience. These toxic contaminants end up in a potable water and being invisible and tasteless to humans, they bio-accumulates in the organisms, causing chronic diseases and early death all over the world. Now the global market of HMs removal is 9 bn EU with 7% of CAGR.
We, researchers at Linkoping University (Sweden), have developed a novel nanomaterial, which attracts heavy metal ions in aqueous solutions. The material is called functionalized graphene oxide – FGO (*patent pending). Originating from carbon, it is only ONE ATOMIC LAYER THIN and therefore has the highest possible surface area, which makes it an ideal absorbent. We invented a unique approach for the nanomaterial processing and designed a product: filtering unit with the efficiency of more than 95% for HMs removal.
Unlike the traditional water cleaning technologies, our filtering unit is optimized for lowest cost, zero energy consumption, no water waste and high flow rate. Our product – dynamic flow filter with a capacity for 10 000 L of "average" contaminated water (50 mkgr/L ). Due to its "Lego" design, filtering system can be adapted for highly contaminated water or large water flows or both. FGO reacts with HMs via chemisorption, unlike the traditional carbons, which is more robust/safe for environment.
Strength:
- Best cost/efficiency ratio in comparison to competitors;
- No energy or water waste;
- Light, compact and space efficient;
- Can be applied and assembled for any contamination of water or flows needed;
- Environmentally reliable and friendly

Weaknesses:
- Is very specific: does not remove any other contaminants;
- Cannot be used for dense water solutions (sludge; mud);
- Performance is lower for the sea water;
- Can change slightly the pH of the water;
- Needs regular units replacements

History:
The idea originated and nanomaterials was developed by researchers at Linkoping University (Sweden) in 2016. Early in 2017 the project called GO CLEAN was awarded a 3rd prize and StartUp Nano Competition – H2020 supported project, leaded by International Iberian Nanotechnology Laboratory (INL). We grew our team by business experts and graduated the Acceleration Program at StartUp Braga. We incorporated the company "TalentMolecule LDA, incubated it at INL and are entering the market now. We are in the process of patent filing and plan to finalize it in August 2017.
Future plans:
The next 6 month :
- Finalize protection of the IP and patent filing;
- Launch the production line for capacity of 1500 m3/month;
- Perform necessary certification of the product for EU market;
- First B2B customer contract on the national level.
12 month:
- Attract the seed investments (250 kEU) for growth of the production capacity to 30 000;
- Certificate the product for Asian and Middle East Market.
Awards

2017 Sustainable Technologies Category Winner
2017 Top 100 Entries
Voting
ABOUT THE ENTRANT

Name:

Volodymyr Khranovskyy

Team members:

Dr. V. Khranovskyy, PhD, Researcher/Marie Curie Fellow, CEO/Project Leader; Prof. R. Yakimova, PhD, scientific advisor; Dr. Ivan Shtepliuk, PhD, expert in modelling of graphene interaction with HMs; advisor; P. Lima de Carvalho, MBA, expert in product marketing and business development; A. Pinto, MBA, serial entrepreneur and pre-seed investor of innovation based startups.

Volodymyr is inspired by:

We design the humans future via design of materials structure and properties. Thus all the humans surrounding can be changed, adapted, granted by novel properties and features. That's our mission as the scientists. As the entrepreneurs we identify the most need of humanity. And one of the most vital things in the human environment is "aqua vitae" - water. Therefore we focused the efforts of our team on design of the novel type of water purification unit. Specifically, we address the most dangerous enemy - invisible, hard to detect and bioaccumulating in humans organisms - heavy metals (mercury, led, chrome, cadmium). Via nanoengineering of materials we have found zero-energy and zero water waste solution. This was our drive and our inspiration.

Software used for this entry:

DFT Calculations