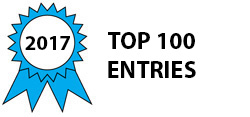 Overview:
EV-ICE (Electric Vehicle – Internal Combustion Engine) is an electrical system that propels loaded Heavy/Medium-Duty Trucks at speeds up to 24 MPH. In EV mode, only the electric motor runs. This eliminates highly inefficient low-speed diesel engine use. Above 24 MPH, the system reverts seamlessly to the diesel ICE mode while taking advantage of more efficient diesel combustion at higher speeds. While in idle, creep, reverse (and driving in congested areas), the truck operates with the diesel engine off. Fuel savings and emissions are improved 25%. While in EV, the trucks comfort systems operate using the electric motor. EV-ICE can be retrofitted or installed by OEM.
Problem Solving:
Diesel trucks represent about 5% of US highway traffic but account for 20% of fuel consumption and carbon emissions. In large cities and ports, these emissions create significant health issues. EV-ICE eliminates pollution at speeds from idle to 24 MPH.
Benefits:
– Reduces fuel consumption and emissions by 25%
– Seamless transfer between EV and ICE
– Reduces maintenance of brakes, belts and engine components when diesel engine is off
– The EV-ICE system can be moved to other tractors
– No clutch required when in EV mode improving driver recruitment and retention
– Truck electronics and drive comfort system are operated by electric motor during EV
– Telematics are included with EV-ICE
– ROI in 3 years
– Engine off during driver rest periods
Unique:
EV-ICE is the only electric drive system that operates with the diesel OEM engine off. Patents are on file and active in 18 countries. Unlike other solutions, the cost it is low and ROI is short-term.
Market:
The EV-ICE is especially useful in highly congested areas. All large trucks operating with a conventional diesel engine are candidates. Ports and major metro areas will benefit from reduced diesel exhausts containing various harmful gases and particulates produced during the combustion of diesel fuel. Diesel engines operating at low speeds are inefficient and exhausts are compounded. EV-ICE can be retrofitted or installed OEM.
How It Works:
EV-ICE includes several components including an electric motor, battery pack and computerized control system. Driven by the electric motor with the existing PTO port, it exploits the vehicles OEM drivetrain to propel it in EV mode. The system will accommodate the engines accessory and driver comfort systems while the vehicle is operating EV. At vehicle speeds above 24 MPH, the system seamlessly re-starts the diesel engine. The electric motor is utilized to re-charge EV-ICE via regenerative breaking…85% recharged in 15 minutes. There is also a plug-in.
Manufacturing:
The system components are primarily "off the shelf," but include a built-for-purpose wire harness. Installation is typically complete in 2–4 days.
Competitive Comparison:
Because of the unique capability in EV mode of operating with the engine off, the EV-ICE system has no direct competition. Relative to the other emission and fuel consumption reduction systems, EV-ICE can offer substantial fuel savings, emission reductions, reduced maintenance and ownership cost. We expect EV-ICE to ROI in 3 years.
Awards

2017 Top 100 Entries
Voting
ABOUT THE ENTRANT

Team members:

Coleman Bradley, Brad Fekete, Walter Mitchell, Bob Crudup