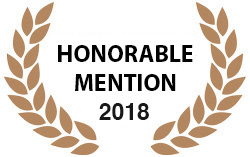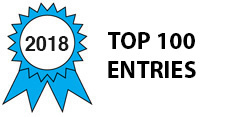 Americans LEAD the world in FOOD WASTE. 1/4 of what is produced in the U.S. goes to waste. Our project utilizes 2 of the top 10 sources of waste: fruit and eggs. Eggs and fruit are used to build plastic-like structures that are biocompatible and biodegradable.
Our project would allow consumers to be engaged in the production process as individual households can also contribute by giving their egg and fruit waste. The production process sanitizes the bacteria that might have possibly grown inside the egg, which means we could also add value to eggs with bacteria like Salmonella. 5~6% of eggs.
Nanotechnology enables what has limited the development of bio-based polymers: brittleness. Eggshell nanoparticles enhance the structural integrity of the material. The product is a egg white based polymer strengthened by biocompatible additives including microfibril cellulose from waste fruit and egg shell nanoparticles. A possible route for our product after usage is being sent to farms to be used as fertilizers.

Current alternatives to plastic are mostly from raw material that aren't sustainable when 50% of it is thrown away just after single use. Other plastics that are based from waste need extraction and/or fermentation that involves high energy and results high cost.
Our beginning material is from eggs and apples that was considered as no value. The additives that would be added to modify the structure for improved functionality is also non-toxic and inexpensive material. We are utilizing the 200 million chicken eggs that are produced annually in the U.S. with defects (can't be commercialized as it couldn't pass the egg quality test) and 45 million kg of egg shells.
Sources of cellulose are also abundant in the United States. "Imperfect Produce," a subscription delivery service for "ugly" food in the San Francisco Bay area, estimates that about one-fifth of all fruit and vegetables are consigned to the dump because they do not conform to the industry standard of perfection (The Guardian).
Dr.Ajayan (Departmental Chair of Material Science and Nanoengineering at Rice University) has commented "Eggxellent Plastic uses waste to create biodegradable polymers in a simple manner with low cost."
Our project could be used to make disposable plates, cups, and cutlery. This is significant as disposable plates, cups, and cutlery part of the top 10 items found in our ocean along with the living organisms. This is a huge problem because in corporations, schools, restaurants, and even households such items are irreplaceable due to its convenience.
We are in good position because of the rapidly growing global bioplastic market and in specific the rigid plastic sector (that includes disposable plates, cups, and cutlery). "Global Bioplastics Market would reach $30.8 billion by 2020, registering a CAGR of 14.8% during 2015-2020. Rigid plastics would be the fastest growing application segment, at a CAGR of 31.8%, during the forecast period" (Allied Market Research).
Awards

2018 Sustainable Technologies Honorable Mention
2018 Top 100 Entries
Voting
ABOUT THE ENTRANT

Type of entry:

individual


Sylvia is inspired by:

In near future, I wish to commercialize sustainable products that is enabled by nanotechnology - cheap, functional, and eco-friendly.

Software used for this entry:

Autocad Fusion 360