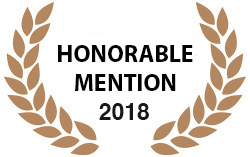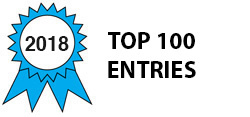 Firearm safety is a nationwide crisis in the United States, where an average of 96 people die every day from a firearm incident (https://everytownresearch.org/gun-violence-by-the-numbers/). The most frustrating and unfortunate aspect of this critical issue is how preventable many of these deaths are- especially in tragedies involving children discovering a loaded gun in the home.
Reach is an innovative firearm security system for addressing safe gun storage, suicide, and home security. The primary reason that gun owners do not secure their firearms is because of their perceived need for immediate access to their firearm in an emergency. Current gun safes are closed units that require a process of opening that is difficult in the dark and under stress (impaired fine motor control skills). As such over 43% of firearms are left loaded and unsecured.
Our solution addresses this problem by redesigning the concept of a safe, focusing on optimizing intuitive user operation and access. Through a form factor similar to a holster, Reach enables access within 0.5 seconds. When an authorized user grabs the gun, their thumb naturally aligns onto a biometric fingerprint sensor, unlocking the gun from the safe. This simple operation is repeatable even in the dark and under stress.
Reach is supplemented with a connected app that provides features for suicide prevention and home security. Some of these features include: friend/family verification before the safe unlocks, contacting emergency dispatch/911 when gunshot is detected, tamper alerts, etc.
Early in the process, Reach was developed with research conducted at the Los Angeles Police Department: Firearm and Tactics Division. Since then, over 1500 law enforcement, military, and civilian users have given critical feedback during product development. Reach has gotten the support from both political sides including the key members from the National Rifle Association and the Smart Tech Challenges Foundation.
Our company, Vara, was created by an 22 year old engineering student, Timmy Oh, from Rensselaer Polytechnic Institute. Through winning various competitions and grants at RPI and the 2016 $100,000 New York State Business Plan Competition, Vara has made it to a working prototype and working to launch their product by the end of this year. Our mission is to create better firearm safety that can potentially save many lives.
Awards

2018 Consumer Products Honorable Mention
2018 Top 100 Entries
Voting
ABOUT THE ENTRANT

Team members:

Timothy Oh
Christine Tate
Jorel Lalicki

Software used for this entry:

Autodesk Fusion 360