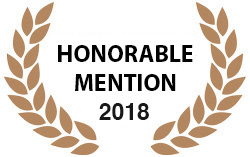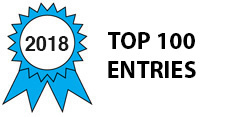 Origami Steel is a patented, transformational, highly cost efficient structural steel fabrication technology that replaces hot rolled structural steel commodity products and profiles with hot rolled steel coil or plate that can be formed into virtually any shape.
Origami Steel has developed, tested, and holds patent protection for a proprietary manufacturing process capable of producing steel products that are stronger, lighter, and less expensive than their conventional counterparts. This process represents the first major technology breakthrough in steel fabrication in more than 100 years.
Origami Steel plants produce structural steel elements with greater design flexibility, at lower cost, and in less time than currently existing U.S. fabrication plants that use imported or domestically produced hot rolled steel coil or plate.
Origami structural steel elements can be customized for specific uses and can be produced inline for specific applications and designs at no additional cost. The elements are also available in a much wider product selection that includes multiple sizes, shapes, steel grades, and lengths. Origami structural steel eliminates welded joints. This technology is not presently available to the market place at viable cost options.
Origami Steel applications include structural steel, car/truck chassis and lightweight vehicles, sea walls and flood protection, and just in time delivery of buildings of all shapes and sizes.
The Origami Steel fabrication process will disrupt and replace many of the existing 2,300 steel fabricators operating in the U.S. These fabricators are small businesses with outdated methods and materials that are unable to compete with Origami pricing, exibility, quality, and production speed.
The Trump 223 tariffs will expand the market for domestic steel fabrication because of increased costs for foreign steel components such as three plate, welded beams produced by Chinese companies. In 2016, 498,000 tons of these ready-to-erect structural elements were fabricated in China and imported into the U.S. at a price of approximately $2,500 per ton. Currently available, equivalent, U.S.-made structural steel products cost approximately $3,500 per ton. The cost of Origami structural steel products is projected to be less than $1,500 per ton.
The method of steel fabrication at Origami Steel will be superior to virtually any hot rolled or cold formed profiles presently manufactured, because the laser technology actually strengthens the steel at its point of application. This will give Origami products far greater, more exact tolerances than what is now possible today with hot-rolled or cold-formed production techniques.
Awards

2018 Robotics/Automation/Manufacturing Honorable Mention
2018 Top 100 Entries
Voting
ABOUT THE ENTRANT

Type of entry:

individual


Rob is inspired by:

Make things better.

Software used for this entry:

no