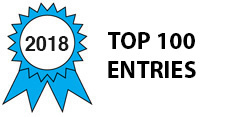 The Smart Inter-Connecting Clamp (ICC) is a disruptive technology since it is made to retrofit the standard clamp for aircraft electrical wiring that exists today. The unique functions of the Smart ICC are to provide an integrated technology in the areas of detection, diagnostics, and prognostics of electrical wiring. To detect aging effects on wiring through the novelty of sensing technology provided by the Smart ICC (these include different types of failures and wiring faults). Another function is to provide data regarding failure characterization and diagnostics through interconnecting technologies in order to identify wiring system failure mechanisms and degradation processes, to check robust insulators and conductors for contamination, degradation over time, metal shavings from repairs, exposure to fluids, Ph levels and physical properties of the insulation such as washing solutions or hydraulic fluids. Additionally, the Smart ICC can detect physical abuse such as stepping on the wire bundles, perceiving changes in the physical and chemical properties of insulation such as flexibility, hardness, tensile strength, compressive strength, and torsion strength, and to detect environmental effects that include temperature, humidity, and solar exposure.
Strategically, the primary market selected for commercialization of this innovation is the US military. The US military owns over 14,000 aircraft, a minimum of 1,000 clamps per aircraft which can be replaced by this new technology each year. According to Sikorsky Aircraft, a UH-60 has about 2 miles of cable. 1,000 old standard clamps plus hardware weight of approximately 214 lbs. 1,000 ICCs weigh only 36 lbs. The savings are 178 lbs., which is the equivalent of a human average weight.
The US Army, Air Force, and the Coast Guard own different models of the UH-60. In a combat zone or emergency, a Sikorsky helicopter may carry an extra person if using this new technology. UAT is one of two awardees of the Sikorsky Innovations 8th Entrepreneurial Challenge. With this recognition, UAT will explore potential alignments along with Sikorsky regarding the current technology needs. UAT will partner with aircraft manufacturers in order to establish a business to business relationship and will continue to expand to new customer groups outside the military sector.
Our value proposition: The Smart ICC cuts installation time in half, saving maintenance costs on the ground and minimizing health risks. It saves an average in fuel of $32 - $170 per hour in the air due to weight reduction, and compared to the existing product, the ICC saves weight, an average of 65-70% from incumbent. Furthermore, since there are between 5,000 and 15,000 clamps used to secure the cables on any given airplane which require repetitive hand crimping, the ICC reduces the strain on the hand muscles by having minimal manual or physical force required for installation. Thus, the ICC design dramatically reduces the risk of RSI that can occur with these repetitive motion and muscle strain. Lastly, the ICC not only has effects on fuel savings but saves the environment from CO2 emissions by reducing the amount to closely 80 tons for each aircraft.
Awards

2018 Top 100 Entries
Voting
ABOUT THE ENTRANT

Team members:

Daryian Rhysing, Evaguel Rhysing, Louis Jr. Russell, and Donald DeVito

Number of times previously entering contest:

2

Daryian's favorite design and analysis tools:

NX9, PyCharm, Django, Python

Daryian's hobbies and activities:

Aircraft, Music, and Website development

Daryian belongs to these online communities:

American Red Cross

Daryian is inspired by:

Thinking small to solve big problems. Exploring all possible solutions while keeping in mind the needs of humanity.

Software used for this entry:

NX9