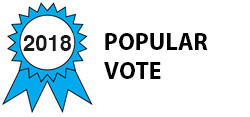 It is a new way of personal transportation which is non-polluting, electric, comfortable and a fun ride. It's quick, sturdy and a life-long machine. It is powered by a heavy duty motor and runs on a set of leak proof batteries. The electric vehicle is also equipped with a differential of 1:10 gear ratio that provides sufficient torque to carry a load of more than 1000 Kg. With its top speed going up to 25 Kmph it is also equipped with powerful drum brakes on both the front tyres. Further, it is easily maneuvrable through its rear wheel steering, that also acts as the third and the final support to the vehicle.
For this I have proposed a tadpole design which means two wheels in the front and a small support wheel in the rear. The third small wheel acts as a balancing wheel as well as a guiding wheel for the electric vehicle to take directions.
It decreases the unnecessary human effort that is required to accomplish the primary work. Large indoor campus institutes like colleges, industries, hospitals, shipyards, seaports and airports face a major issue of wastage of time, human effort and infrastructure cost to cover long distance to accomplish the primary work. While on The electric vehicle a person can easily commute for 40-60 Km without any human effort of walking, saving time and infrastructure cost, for walking.
Help institution staff or their consumers move faster and with more load. Hence improving the productivity of the work performed by the staff and also the comfort of the consumer increased that adds extra bonus to the institutions.
What problem does the invention solve?
1. Security - For regular patrolling of guards/ police in colleges or industries or hospitals or airports/ city or town, to prevent mischievous activities, to provide quick response to accidents and to maintain safe and healthy culture within the campus.
2. Increase productivity- In an industry, the production engineers, the maintenance engineers have to respond to any on-line problems/issue that may be the reason for production line to stop. To provide quick response the vehicle comes into use.
3. Clean and green environment in colleges. No vehicle zone colleges need a safe and swift vehicle to commute.
4. Airports- Help identify the flight attenders of the same service providers. To provide easy, safe and quick access to flights before the customer miss it.
5. Load carrying capacity- More than 1000 kg can be lifted by the vehicle. Which means it has a wide area of application including golf, events, tourism, promotion, mobile rescue, for private use etc.
Last year during my final days of college, my two friends met with an accident at midnight inside the campus and one of them faced a serious head injury leading to internal bleeding inside his head. The help came 50-55 min. after the accident. And that too, an faculty spotted them while driving back home. He then called the security officials to save them. Security officials should patrol regularly.
Awards

2018 Top 10 Most Popular
Voting
ABOUT THE ENTRANT

Type of entry:

individual


Himanshu is inspired by:

I want to startup in India, with products that can improve the standard of living of people here at a much affordable cost.

Software used for this entry:

SOLIDWORKS-2017